C.S. Johnson Hand Crimp Threaded Integrated Gate Eye
$34.99 - $47.99
$34.99 - $43.19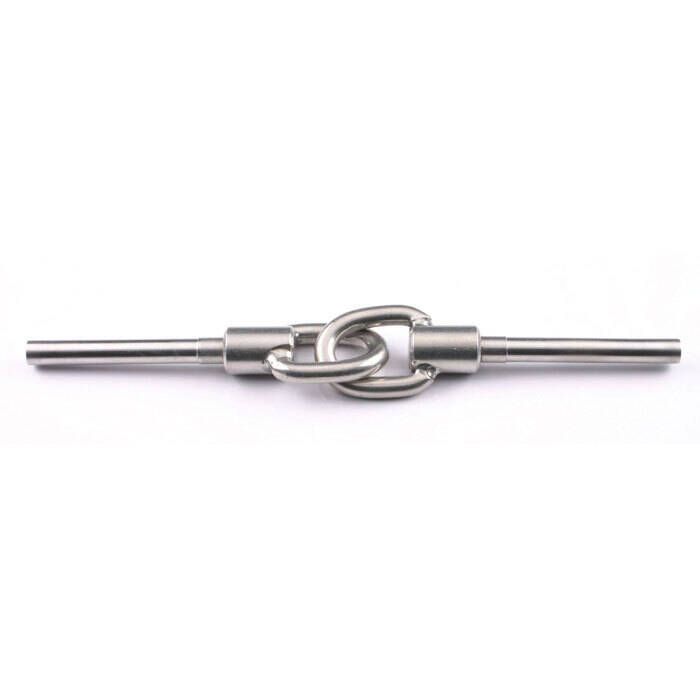 C.S. Johnson Hand Crimp Threaded Integrated Gate Eye
Item # 863569
Description
The C.S. Johnson Hand Crimp Threaded Integrated Gate Eye is used at the opposite end of a gate hook as a hinge for the gate.
Hand Crimp Life Line Fittings were first developed by Johnson in 1967 after extensive testing. These fittings were designed for easy, do-it-yourself installation by the boat owner or professional. A properly installed hand crimp fitting will hold 65-70% of the breaking strength of 7x7 cable.
The proper crimping tool and instructions must be used to ensure a safe installation. Please use either the Gill bolt type or lever type crimping tool, both of which are available from Defender. All components are USA MADE from type 316 marine-grade stainless steel (with the exception of the chrome plated forged bronze turnbuckle body found on #s 26-314 and 27-316).
Features:
Type: Threaded, interlocking gate eye
An interlocking gate eye is used at the opposite end of the gate hook as a "hinge" for the gate
Type 316 stainless steel welded (not cast, as with other brands) construction.
Part Numbers for C.S. Johnson Hand Crimp Threaded Integrated Gate Eye