C.S. Johnson Folding Toe Rail Cleat - 48-510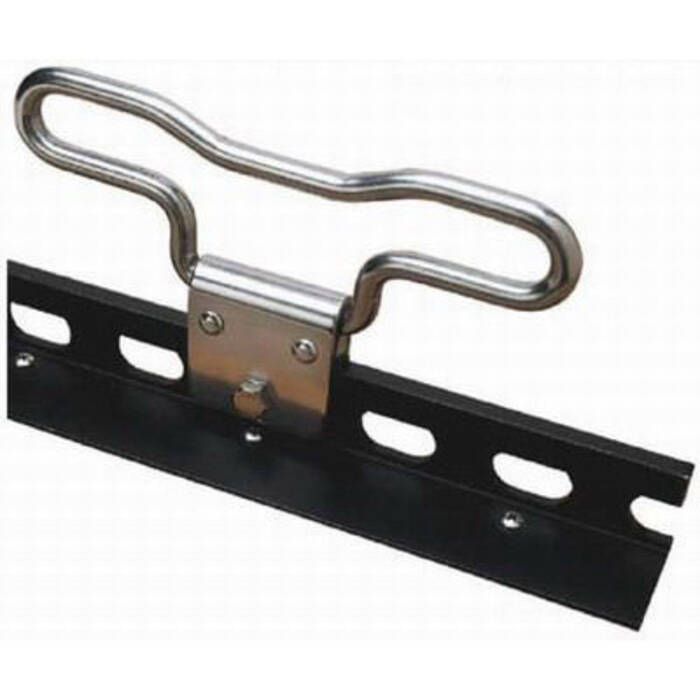 C.S. Johnson Folding Toe Rail Cleat - 48-510
Item # 863559
Description
Features:
The C.S. Johnson 48-510 Folding Toe Rail Cleat makes a perfect easily movable, mid-ship cleat for spring lines, fenders etc.
Applications: Fits Most Aluminum Toe Rails
Cleat Folds Out of the Way
Fits most symmetric and asymmetric aluminum toe rails
Folds out of the way when not in use
Silicon rubber pad protects the rail and provides a rattle-free installation
The husky 3/8" diameter cleat assures strength
Specifications:
Safe Working Load: 2000 lbs
Material: 3/8" T-316 Stainless Steel with Silicone Rubber Pad
Dimensions:

Length: 8"
Total Height: 4"
Cleat Height from Rail: 3"
Cleat Height: 2.5"
Diameter: 3/8"
Part Numbers for C.S. Johnson Folding Toe Rail Cleat - 48-510