C-Map 4D MAX+ Wide Electronic Navigation Chart - North America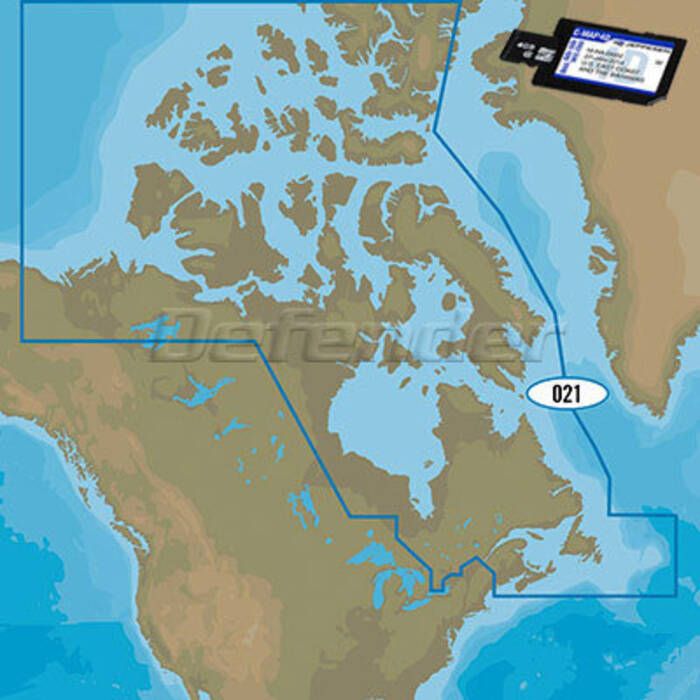 C-Map 4D MAX+ Wide Electronic Navigation Chart - North America
Item # 864128
Description
C-MAP's MAX+ WIDE provides accurate and up-to-date chart data you can rely on, including all C-MAP 4D MAX features plus Raster Charts, 3D Views, Satellite Imagery and Easy Routing.
Features:
Full-Featured Vector Charts provide rich detail with the versatility to customize data layers
Tides, Currents and Animated Tidal Flows with interactive on-screen tide graphs and current directions
Aerial Photos of harbor entrances, channels and marinas
Guardian Alarm to search and receive alerts for rocks, shallow depths, obstructions and other navigational hazards
C-Marina Port Database and detailed marina charts with contact information, operating hours, port layout and facilities
High-Resolution Bathymetric Charts provide detailed bottom profiles for locating offshore and coastal fishing areas
Sport Fishing Data with updated fishing hotspots, rules and regulations
C-MAP 4D MAX+ Exclusive Features:
Dynamic Raster Charts for traditional "paper chart" look with unique ability to access information on buoys, lights and other details
3D Views of land elevations and bottom contours
High-Resolution Satellite Imagery provides real-world reference and enhances situational awareness for coastal navigation
Easy Routing automatically plots shortest, safest route based on detailed chart data and user's vessel information (not available for Humminbird in the U.S.)
Specifications:
Coverage Category: WIDE
Media: Micro SD Card with SD Card Adapter
Chartplotter Compatibility:
Call us or visit c-map.jeppesen.com
When ordering, be sure to enter the make and model number of your chartplotter in the comments field at the bottom of the payment screen when prompted during checkout. If you do not provide this information we will contact you to confirm that the item you have selected is compatible with your chartplotter.
Available for unlock as Value-Added Data
Check with C-MAP to determine if this feature is available for your chartplotter.
Note: LOCAL charts provide detailed chart data and advanced features with plenty of coverage to enjoy extended travel and time on the water. WIDE charts provide expansive coverage for far-ranging adventure seekers.
Part Numbers for C-Map 4D MAX+ Wide Electronic Navigation Chart - North America