Boomkicker Boom Support with Fittings
$79.05 - $291.55
$79.05 - $291.55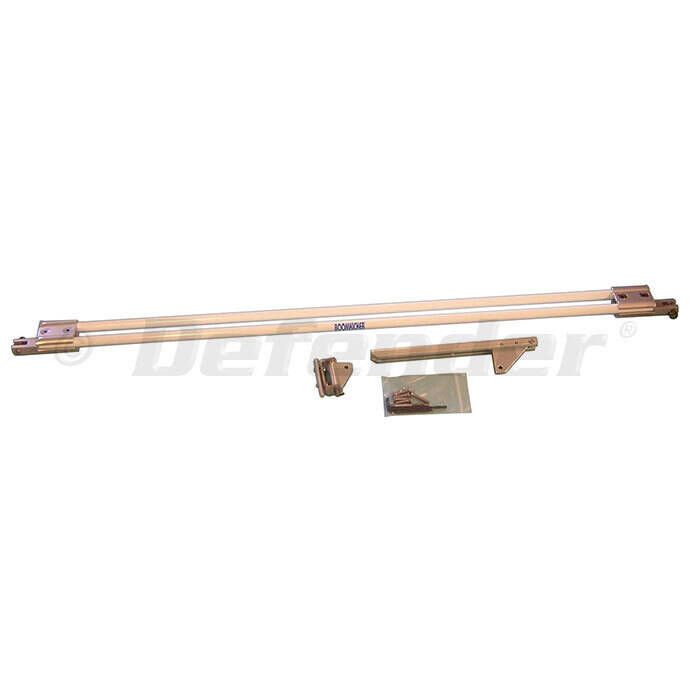 Boomkicker Boom Support with Fittings
Item # 862984
Description
Boomkickers are the simple, affordable solution to supporting the boom and eliminating the hang-ups, adjustments and chafe of a topping lift. In light air, lifting the boom opens the leech for a faster sail shape and more speed.
Features:
Boom track fitting standard on all models except the two smallest
Supplied with one set of spring rods
Boat performance is improved with less weight and windage aloft
Reefing is safer and easier with better boom control
No topping lift is required when using the Boomkicker
Combined with a block and tackle vang, the Boomkicker does everything a mechanical vang or rigid vang can do with less cost and less weight
Simple design eliminates sliding parts and friction
Patented flexing spring provides fast response and a near constant force for higher vang efficiency
Lightweight, low profile design is good for performance and looks
Simple and convenient installation independent of the vang

No need to replace existing hardware

Fittings, fasteners, drill and tap are included for a complete package
Mast fitting slides in the luff groove to eliminate drilling in the mast, and are Non-corroding and silent
Self tending for hands off operation
Racing or cruising, expert or novice, the Boomkicker is the simple solution
Specifications:
30" (75 lbs) Boat Length: 14 - 16'
34" (150 lbs) Boat Length: 16 - 19'
36" (150 lbs) Boat Length: 16 - 20'
36" (250 lbs) Boat Length: 20 - 25'
45" (300 lbs) Boat Length: 25 - 27'
45" (400 lbs) Boat Length: 27 - 30'
53" (500 lbs) Boat Length: 30 - 34'
53" (600 lbs) Boat Length: 34 - 38'
Note: Vang is not included.
Part Numbers for Boomkicker Boom Support with Fittings