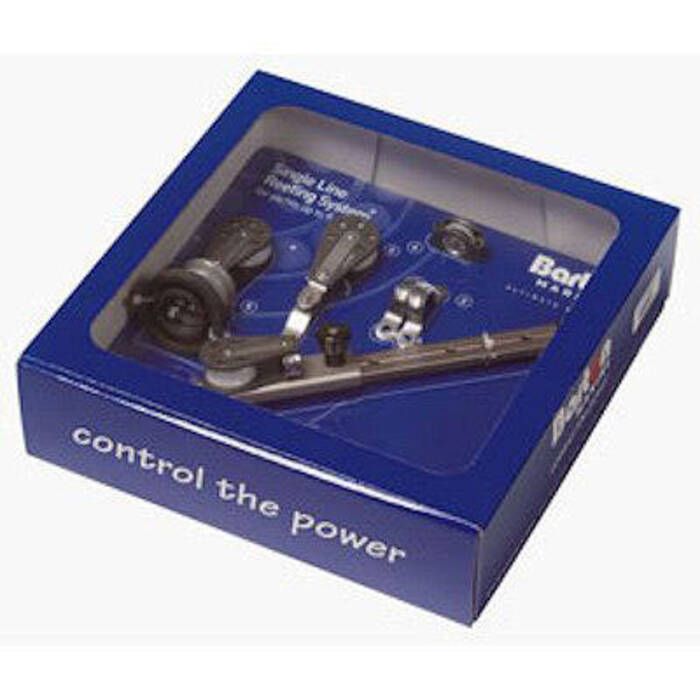 Barton Single Line Reefing Kit - 41130
Item # 861729
Description
The Barton single line reefing kit makes reefing your mainsail quick and easy, just lower the main to a predetermined mark on the halyard, tension the reefing line and re-trim the sail.
Features:
Allows reefing lines to be led aft to the safety of the cockpit
For use on yachts up to 9m (30ft)
Complete single-line reefing set-up (requires line and a cleat)
In the Box:
1 x Reefing slide on 25mm 'T' track with end fittings (No.1)
2 x Eye Straps (No.2)
1 x Tang Block (No.3)
1 x Bullseye (No.4)
1 x Mast Base block (No.5)
Rivets and machine screws
Note: Requires 4 x 5mm counter sunk machine screws, penny washers or backing pad (not provided as deck thickness may vary). Reefing line and cleat also required.
Part Numbers for Barton Single Line Reefing Kit - 41130