Barton Marine Size 2 Pin Stop Genoa Slide - 20mm T-Track - 22301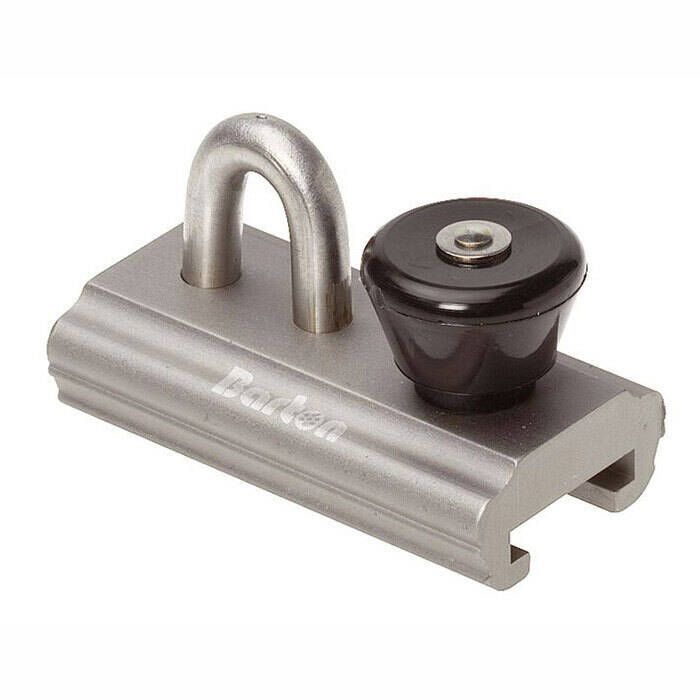 Barton Marine Size 2 Pin Stop Genoa Slide - 20mm T-Track - 22301
Item # 861706
Description
The Pin Stop Genoa Slide is a heavy duty, stainless steel attachment loop with pin stop, that provides a through-bolted and riveted design for use on 20mm T-Track.
Features:
Simple and convenient to install; attaches to 20mm (3/4") T-Track
Molded nylon inserts to ensure free, smooth running under load and to prevent damage to finish or potential corrosion
Durable stainless steel attachment loop
Through bolted and riveted for extra strength
Stainless steel pin stop with positive action
Large, easy-grip knob
Unique 'Spectro' gray anodized finish for added protection
Specifications:
Dimensions: 60mm L x 32mm W x 35mm H
Break load: 2,645 lbs.
Safe working load: 1,322 lbs.
Applications: 20mm (3/4") T-Track
Weight: 68 g.
Part Numbers for Barton Marine Size 2 Pin Stop Genoa Slide - 20mm T-Track - 22301