Barton Lightweight Cascade Lazy Jack Kit - 41143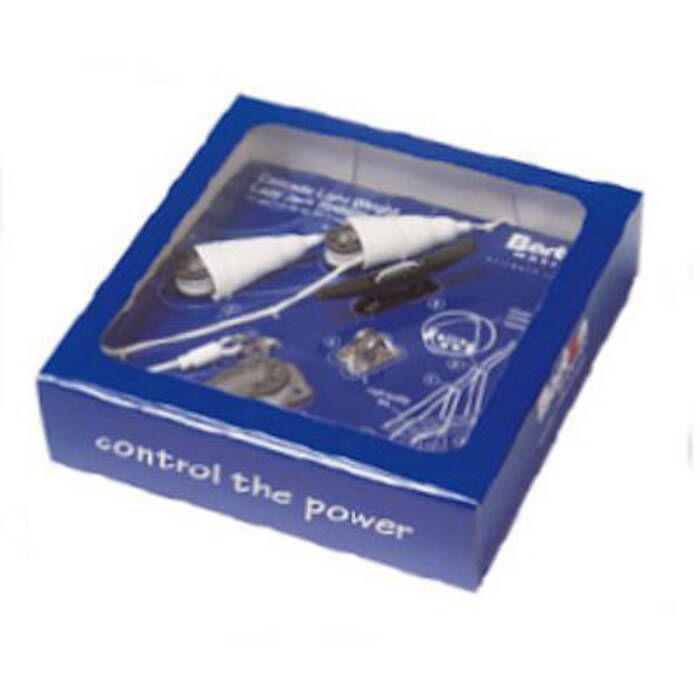 Barton Lightweight Cascade Lazy Jack Kit - 41143
Item # 861676
Description
The Barton Lightweight Cascade Lazy Jack Kit is designed for yachts up to 35 feet and allows mainsails to be reefed or dropped with ease; retaining the sail between lines running from the mast (near the hounds) to the boom.
Features:
Chafe covers prevent blocks from wearing sail
Requires no modifications to sail, mast or boom
Blocks, cleats, mounting eyes and fixings included in the kit
For use on yachts up to 10.5 (35ft)
Designed for use with longer boom lengths where more sails control is required
In the Box:
2 x Block assemblies (including blocks, covers, line and eye for attaching to mast). (No 1,2,3)
1 x Adjustment line (Line and eye for attaching to boom)
1 x Cheek block (To fit to boom) (No 4)
1 x Curved backing plate (For use when fitting cheek block to curved boom)
1 x Cleat (To fit to boom) (No 5)
2 x Eyes (No 6)
Rivets and machine screws
Note: Not recommended fully battened mains. Should be used in conjunction with a topping lift.
Part Numbers for Barton Lightweight Cascade Lazy Jack Kit - 41143