B&G H60 Wireless Handset - 000-14476-001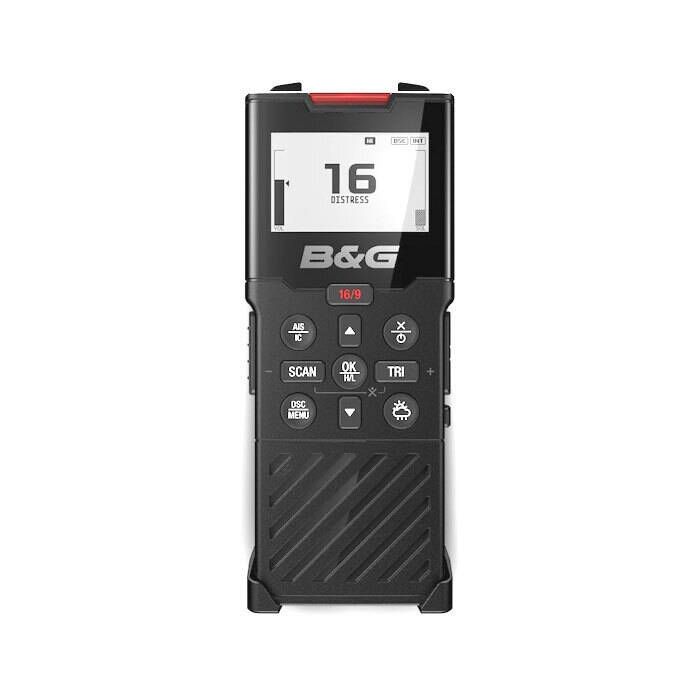 B&G H60 Wireless Handset - 000-14476-001
Item # 861456
Description
The B&G H60 Wireless Handset lets you take remote control of your B&G V60 VHF radio and enjoy the power of a fixed-mount system with the convenience of a handheld. This wireless handset gives you total freedom of movement on board your yacht. The H60 duplicates the radio's display and controls, enabling remote control access to all key functions
Wireless Control of your Fixed-Mount VHF - Make calls, scroll through channels, and quickly initiate DSC distress functions from anywhere onboard. With the H60, you have the maximum transmission power and features of your fixed-mount VHF radio with the convenience and portability of a handheld.
Communicate Anywhere Onboard - With a range of up to 328 feet (100 meters), the H60 offers complete coverage aboard even the largest yachts. Take your radio anywhere onboard. Use up to 2 H60 handsets and the V60 base station to create an onboard intercom system, enabling clear communication between crew members vessel-wide.
Designed for Real-World Conditions - The H60 handset is rated IPX7 waterproof and uses an inductive charging system meaning no exposed power connectors for maximum protection from the elements. A full charge provides up to 8 hours of use, giving you total freedom to move around your yacht.
Features
Wireless handset for the V60 VHF radio
Handsets and V60 work as an onboard intercom
Inductive charging with included cradle
Up to 8 hours battery life
328-foot range (100 meters) from base station
Fully waterproof (IPX7)
Note: Requires a B&G V60 VHF radio. Each radio supports a maximum of two wireless handsets
Part Numbers for B&G H60 Wireless Handset - 000-14476-001