Awlgrip Awlspar Varnish Brushing Reducer - T0016Q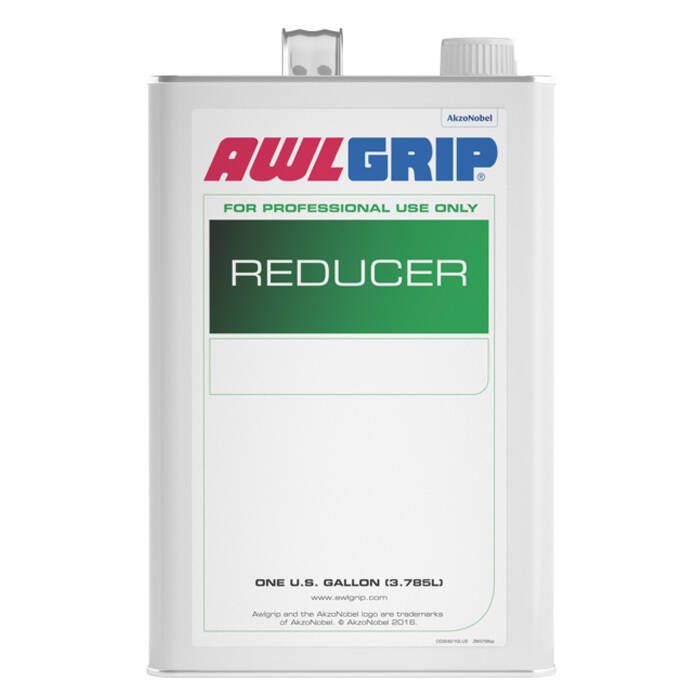 Awlgrip Awlspar Varnish Brushing Reducer - T0016Q
Item # 861396
Description
Awlgrip Awlspar Varnish Brushing Reducer (T0016) is specially formulated for use with Awlspar Varnish M3131. It can be used to thin, reduce, or clean up varnish after use. Do NOT use with any urethane or epoxy coating.
Application of Thinned Varnish:
Apply one coat of Awlspar M3131 mixed 1:1 by volume with T0016. Allow to dry 8-12 hours
Sand the surface with 320-400 grit paper.
Remove sanding dust.
Tack off with Awlgrip #73009 Tack Rags.
Apply coats of Awlspar M3131 two to four hours apart.
Above 75 F, two to three coats may be applied per day.
Repeat this process until the grain is filled and covered, six to eight coats may be needed. Keep sanding to a minimum. The only reason to sand is to remove obvious defects, or if more than 24 to 36 hours elapse between applications. A light rub with a Scotchbrite pad is often enough to break the glaze of the previous coat, providing sufficient adhesion for subsequent coats.
WARNING
---
This product can expose you to chemicals which are known to the State of California to cause cancer, birth defects or other reproductive harm.
For more information go to www.p65warnings.ca.gov.
Part Numbers for Awlgrip Awlspar Varnish Brushing Reducer - T0016Q