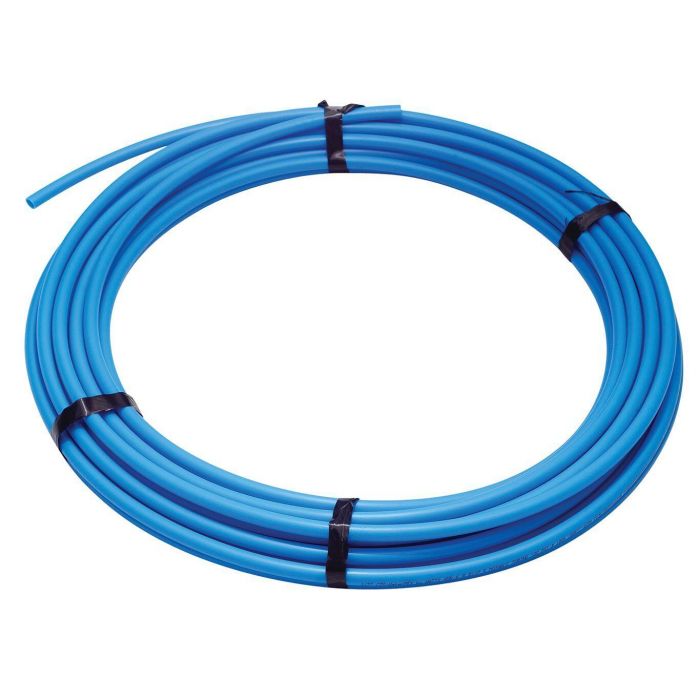 AquaLock WaterPEX Tubing
Item # 861117
Description
This WaterPEX tubing is a cross-linked polyethylene tubing used for potable water applications. It is tough, flexible, and corrosion proof, and is much lighter than copper.
Features:
AquaLock tubing is NSF listed, FDA recognized and available in multiple colors for ease of water line identification
SDR-9, NSF-PW, CL-R, ASTM F-1807, F-2159, F-2434 certified
Lead Free: the wetted surface of this product contacted by consumable water contains less than one quarter of one percent (0.25%) of lead by weight
Designed to work with SeaTech Quick Connect fittings.
Specifications:
Material: high performance, cross-linked polyethylene
Maximum Continuous Length: 50 Feet
1/2" Tubing:

Bend Radius: 5"
Inner Diameter: 12"
Outer Diameter: 5/8"
Wall Thickness: 0.0625
Maximum Operating Temperature: 93°C/200°F
Maximum Working Pressure-PSI: 100
Part Numbers for AquaLock WaterPEX Tubing