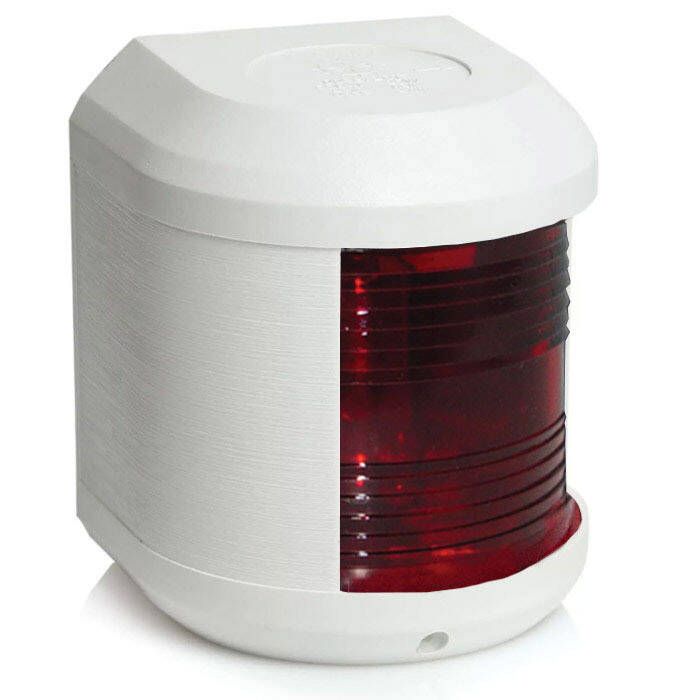 Aqua Signal Series 41 Navigation Lights
Item # 861025
Description
The Aqua Signal Series 41 Side Navigation Lights are designed for both sail and powerboats. These lights mount directly on a vertical surface. They use 12 volts DC to power the 25 watt lights that are visible up to 2 nautical miles.
Features:
Designed for direct mounting in both sail and powerboat applications
Housing is non-corrosive, non-magnetic, shock and seawater resistant
Suitable for powerboats and sailboats up to 65 ft.
Specifications:
Light Color: specify port (red) or starboard (green)
Visibility: 2 NM
Mounting: vertical surface mount
Housing Color: white
Operating Voltage: 12 Volt DC
Power Consumption: 25 Watts
Material: rigid polycarbonate housing with rigid acrylic fresnel lens
Dimensions: 3.60" W x 4.10" H x 3.20" D
Protection: IP 56
Approvals: USCG, IMO COLREG, ABYC A-16, CE, MED
Part Numbers for Aqua Signal Series 41 Navigation Lights