American & Efird Anefil Polyester Thread - EX046WT/8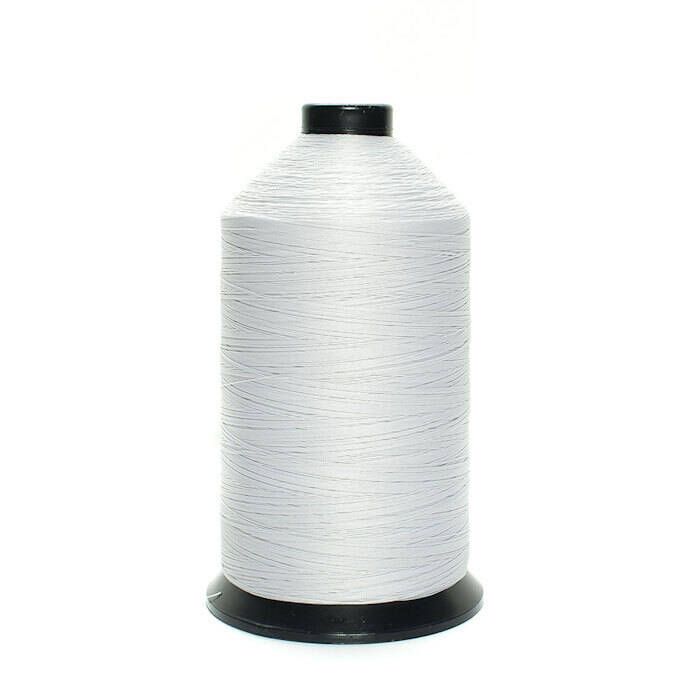 American & Efird Anefil Polyester Thread - EX046WT/8
Item # 860092
Description
Made from continuous filaments of polyester or nylon that are twisted together into a cohesive bundle and then plied to make the thread; dyed, stretched, and heat set to achieve the desired physical characteristics. Twisted Multifilament threads come with an additional bond for better ply security and abrasion resistance. They are exceptionally strong for their size and they have excellent resistance and durability. These threads are used for seaming everything from bathing suits to automobile upholstery.
Features:
Good ultraviolet (UV) light resistance
Consistency in diameter
Consistency in physical characteristics
Very good chemical resistance
Very good abrasion resistance
Solution dyed Anefil Poly has very good color fastness
Very good seam strength
When bonded, very good sewability
Low moisture regain - not subject to mildew
Bainbridge Part # EX046WT/8
Application: Used for sewing outdoor furniture, automotive trim, footwear, and other products that may require good UV and chemical resistance.
Part Numbers for American & Efird Anefil Polyester Thread - EX046WT/8