Ambassador Marine Shower Stand-by Switch - 131-0013-CP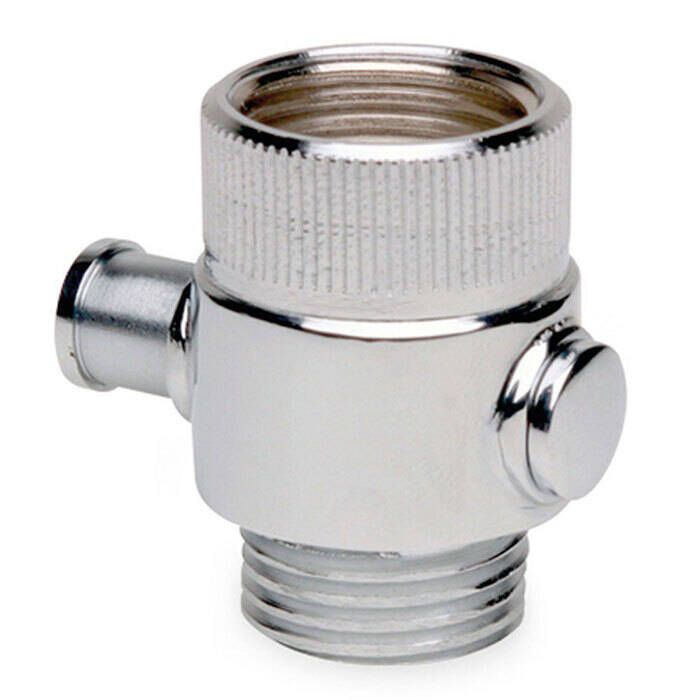 Ambassador Marine Shower Stand-by Switch - 131-0013-CP
Item # 860064
Description
Features:
Applications: most 1/2" hoses (Hand-held showers, slide bar showers, deck sprayers, etc.)
Ambassador Marine Shower Accessories are universal, simple and convenient
Specifications:
Material: Solid brass with chrome finish
Connections: 1/2" NPS-F & 1/2" NPS-M
Overall width: 1-5/8"
Height: 1-1/2"
Note: This is NOT a complete Shut-off. "Stand-By' mode will allow a small amount of water to continue to trickle out the sprayer. Per US Federal safety regulations, shower heads cannot have a 100% in-line shut-off, they may only be completely shut-off at the valve (i.e. handle). This regulation was put forth to protect from scalding situations in inline applications for shower heads.
Part Numbers for Ambassador Marine Shower Stand-by Switch - 131-0013-CP