ACR OLAS Core Base Station and MOB Alarm System - 2984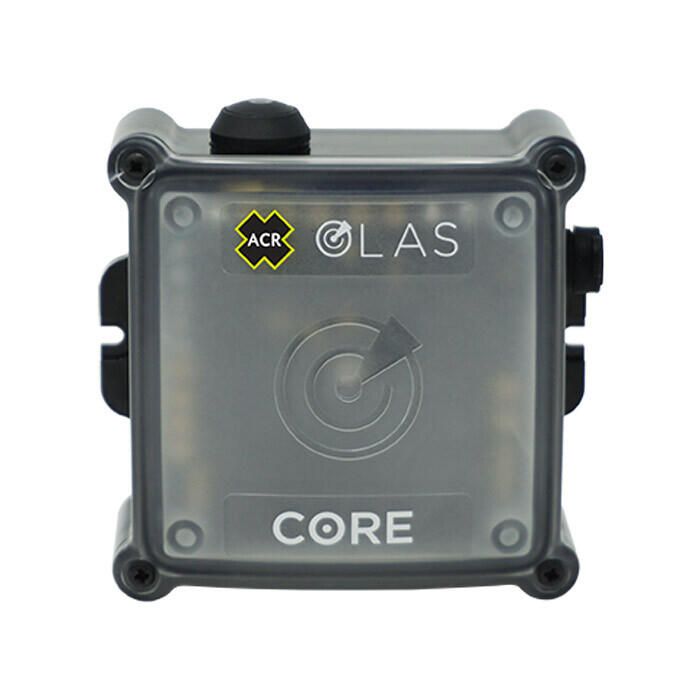 ACR OLAS Core Base Station and MOB Alarm System - 2984
Item # 932838
Description
ACR's OLAS Core is a wireless Man Overboard (MOB) Alarm system that triggers an instant emergency alert, within 4 seconds of a MOB incident. It provides coverage for vessels up to 50 ft, with the ability to connect up to a total of 15 wearable OLAS Tag and/or OLAS Float-On transmitters. The Core creates a virtual lifeline to your crew members and acts as your boat's base station to monitor and alert the crew should one of the transmitters go missing. The Core can also connect with the ACR OLAS mobile app which, in the case of a MOB incident, provides easy to read directional screens with a bearing and trackback to the point where the alarm was triggered.
Features:
Ensures your MOB situation is not solely reliant on your mobile device
Integrates with any OLAS transmitting devices (OLAS Tags or OLAS Float-On LED Lights) within range
Connects up to 15 OLAS transmitters - perfect onboard larger vessels
Powered by a 5V USB power supply enabling it to be used on different vessels without requiring hard wiring
Sounds an 85db alarm to indicate an ACR OLAS transmitter has gone out of range
Illuminates a high-power emergency red light, offering clear visual indication of a MOB alert, whilst also acting as a light to illuminate the area to aid with recovery at night
May be used alongside an OLAS Extender to cover areas where the Transmitter may be blocked
Integrates with ACR's OLAS Mobile App
Instantly records the GPS location of the MOB alert position, guides the user back to the location with clear directional screens, and advises on the correct mayday call procedure
Monitors all ACR OLAS Transmitters that are being tracked and enables customized ID names for easy identification
Monitors battery level of all connected ACR OLAS Tags
Enables you to add/remove OLAS Tags and Float-Ons from the system
Provides the option to manually activate/deactivate the alarm system
Specifications:
Maximum number of connected OLAS transmitter: Connects up to 15 OLAS transmitters (OLAS Tags and/or OLAS Float-On)
Power / current: 5V / 13-17mA
Visual alarm: Red LED / 55 lumens
Audible alarm: 85 Decibels
Range: For use with vessels up to 50' (15 m)
Buoyant: No
Waterproof: Yes (IP67)
Housing material: ABS
Bluetooth®: 4.2 + 5.0
Applications: Recreational and commercial boating
Dimensions : 3.5" x 1.5" x 3.6"
Weight: 110 g
Color: Black and clear
Warranty: 2-Years
Approvals: FCC, RED, CE, RoHS 2.0
WARNING
---
This product can expose you to chemicals including di(2-ethylhexyl)phthalate (DEHP) which are known to the State of California to cause cancer, birth defects or other reproductive harm.
For more information go to www.p65warnings.ca.gov.
Part Numbers for ACR OLAS Core Base Station and MOB Alarm System - 2984