3M Marine Adhesive Sealant Fast Cure 4200 - 051135-05260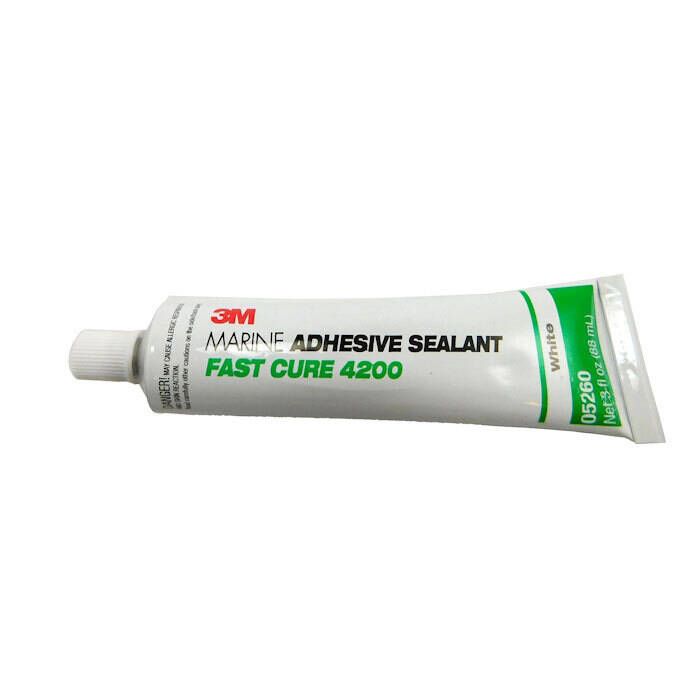 3M Marine Adhesive Sealant Fast Cure 4200 - 051135-05260
Item # 859225
Description
Features:
Approximately 1/2 the strength of 3M 5200 – allows for disassembly of parts
Forms watertight, weather-resistant seals on joints and marine hardware above and below waterline
All-purpose sealant chemically reacts with moisture to deliver flexible bonds with good adhesion to wood, fiberglass, gelcoat, plastics and metals
Cleans up with mineral spirits or kerosene
Specifications:
3M Marine Model No. 05260
Material: One-part polyurethane
Color: White
Consistency: Medium paste
Container: 3 oz. tube
Tack-Free Time: 2 hours
Cure Time: 24 hours (moisture activated)
Tensile Strength: 300 psi
Note: Tack-free and cure times are subject to atmospheric conditions.
Part Numbers for 3M Marine Adhesive Sealant Fast Cure 4200 - 051135-05260