Wood Chart Boston Harbor Wall Clock - BOST-CLK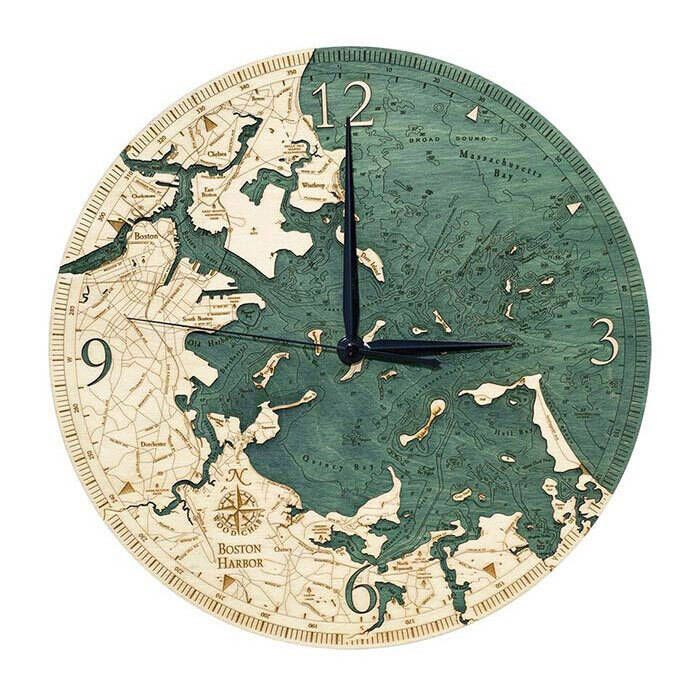 Wood Chart Boston Harbor Wall Clock - BOST-CLK
Item # 888863
Description
Wood Chart Boston Harbor Wall Clock
Features:
Diameter: 12"
Ready to hang
Simple clock mechanism on back takes single AA battery (battery not included)
Laser cut natural Baltic birchwood
A work of art that will enhance any decor
Locations etched & highlighted with special technique
Starting with a bathymetric chart (the underwater equivalent of a topographic map), WoodCharts creates a wall clock you'll be proud to display and offer as a unique gift. The water area is stained blue/green and is recessed 1 layer below the land and islands to give a dimensional look. Water depth contours are shown with soundings laser etched on each contour. Precise shorelines are depicted as well as highways and landmarks.
Part Numbers for Wood Chart Boston Harbor Wall Clock - BOST-CLK