Wichard Emergency Boarding Ladder - SP992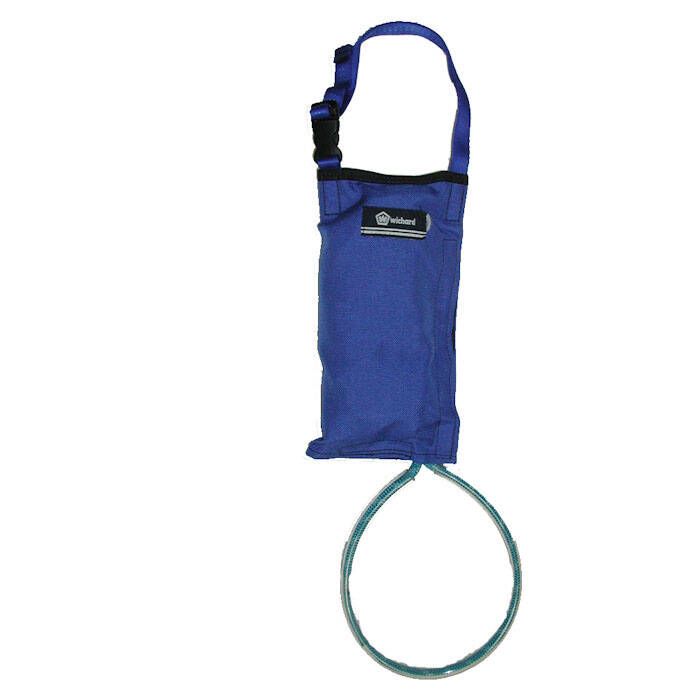 Wichard Emergency Boarding Ladder - SP992
Item # 888706
Description
While none of us plans on falling overboard, it happens. Since not all boats have boarding ladders that can be deployed from the water, the Wichard Emergency Boarding Ladder could be a lifesaver. Designed to be attached to a life line stanchion, pad eye or cleat, its glow in the dark loop hangs over the side ready to be grabbed by someone in the water or deployed in seconds by someone in the vessel.
Features:
Grab loop hangs approximately 10" below bottom of storage bag
Deployed length of ladder is 5 feet, 5 inches
The Wichard emergency boarding ladder is based on an "etrier" (a-tree-ar) used in rock climbing as an aid for climbing sheer faces
The ladder is made from doubled layered nylon webbing stitched to withstand 6000 lb loads
Unlike a rope ladder, the etrier will not collapse when stepped on because the steps hang from a center strap
The rungs are double layered to keep them open and easy to step into
A forged shackle secures the ladder to an attachment point
The emergency boarding ladder is packed into a 1000 denier Cordura bag ready to be mounted
Wichard recommends that you use two ladders, one for each side
Note: imperial dimensions are approximate, the manufacturer built this product to metric specs.
Part Numbers for Wichard Emergency Boarding Ladder - SP992