Weems & Plath One-Hand Adjusting Dividers - 170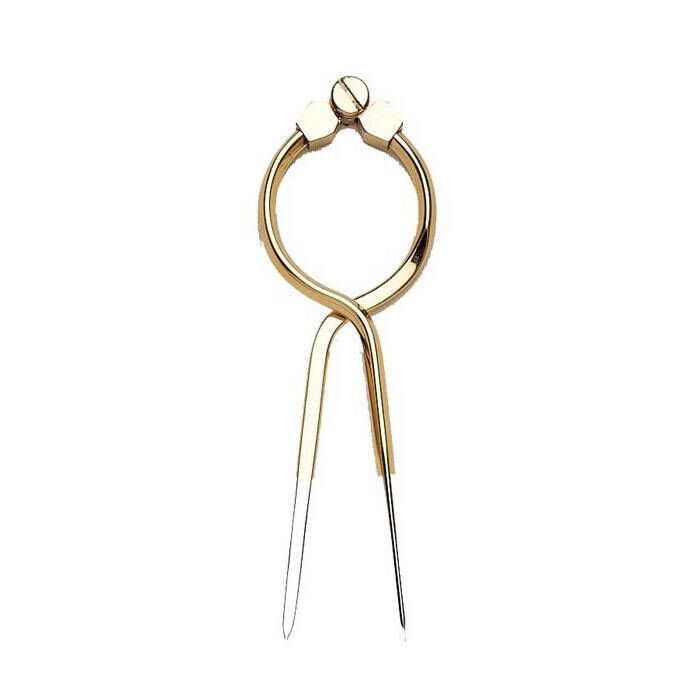 Weems & Plath One-Hand Adjusting Dividers - 170
Item # 887595
Description
Designed for the seasoned navigator these classic 7-inch (17.78 cm) Weems & Plath One-Hand Dividers should be on his chart table. They can be opened and closed with one hand while performing chart work.
Features:
Length: 7" (17.78 cm)
Material: Brass handles and polished stainless steel tips
Tapered sides
Lifetime warranty
Measuring Instructions:
To measure a distance on a chart within the span of your dividers, place one divider pin on each point, then move the dividers (maintaining the spread), to the graphic distance scale on your chart or the latitude scale at the side margin on the chart.
If the two points on the chart do not fall within the span of the dividers, set the dividers to an opening that spans a convenient number of whole units on the chart's graphic scale (or the latitude scale at the side margin of the chart)
Step the dividers along the line whose distance you are measuring by swinging one leg past the other as you set the pins alternately on the line

Count the steps. Then pick up the remainder of the distance by adjusting the dividers to that span and comparing it with the graphic distance scale (or the latitude scale on the chart)
WARNING
---
This product can expose you to chemicals which are known to the State of California to cause cancer, birth defects or other reproductive harm.
For more information go to www.p65warnings.ca.gov.
Part Numbers for Weems & Plath One-Hand Adjusting Dividers - 170