Vitrifrigo OCX2 Refrigerator/Freezer with Internal Cooling Unit - DP2600IXD3-F-1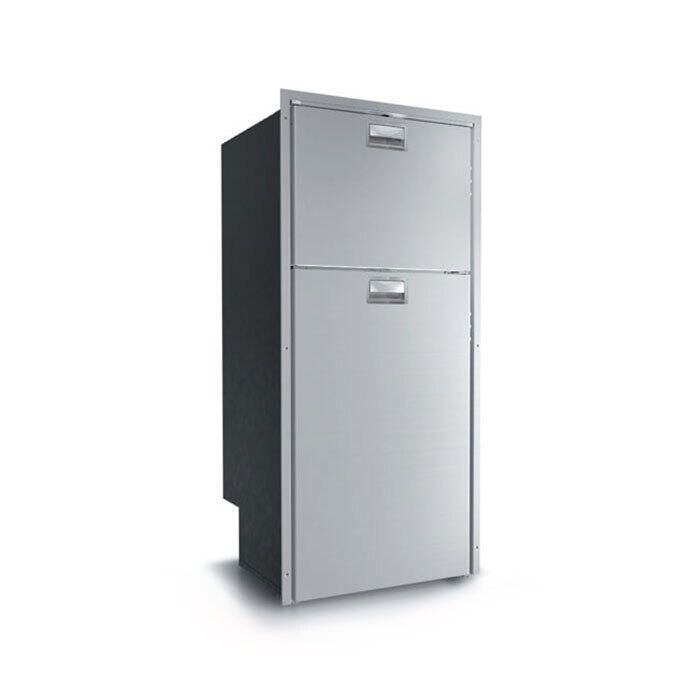 Vitrifrigo OCX2 Refrigerator/Freezer with Internal Cooling Unit - DP2600IXD3-F-1
Item # 933424
Description
Vitrifrigo's DP2600IXD3-F-1 OCX2 Refrigerator / Freezer is a fine appliance designed to meet the needs of discerning boaters. This 2-door unit stands just over 53" and features a total volume of 8.1 cu. ft. It will run on AC or DC power (AC converter included) and has a built in compressor. To keep the doors closed and the cold in, this unit utilizes Steelok latch handles on both doors.
Features:
Stylish square edge door design with Steelock positive latch handle
Includes vent position for air circulation during periods of non-use preventing mold or bad odors
Stainless steel fitting frame allows the fridge to be securely fixed either with the door flush or proud
Integrated vent slots to improve air flow and the efficiency of the cooling unit behind
High intensity LED lighting system
Built-in cooling unit (compressor)
Includes an AC converter module that converts 115/230 VAC,60 / 50Hz, to 24 VDC so the product can be powered from an AC power source
Specifications:
Refrigerator type: Cabinet
Door(s) swing: Right
Interior light: Yes
Mount: Built-in/flush
Finish: Stainless steel
Refrigerator volume: 6.0 cu. ft.
Freezer volume: 2.1 cu. ft.
Compressor: Built-in
Net weight: 136 lbs
Dimensions : 53 5/16" x 24 13/16" x 23 11/16"
Part Numbers for Vitrifrigo OCX2 Refrigerator/Freezer with Internal Cooling Unit - DP2600IXD3-F-1