Tohatsu 25 HP Remote Outboard Motor - MFS25 - 2023
$4,504.00 - $5,079.00
$4,474.00 - $4,504.00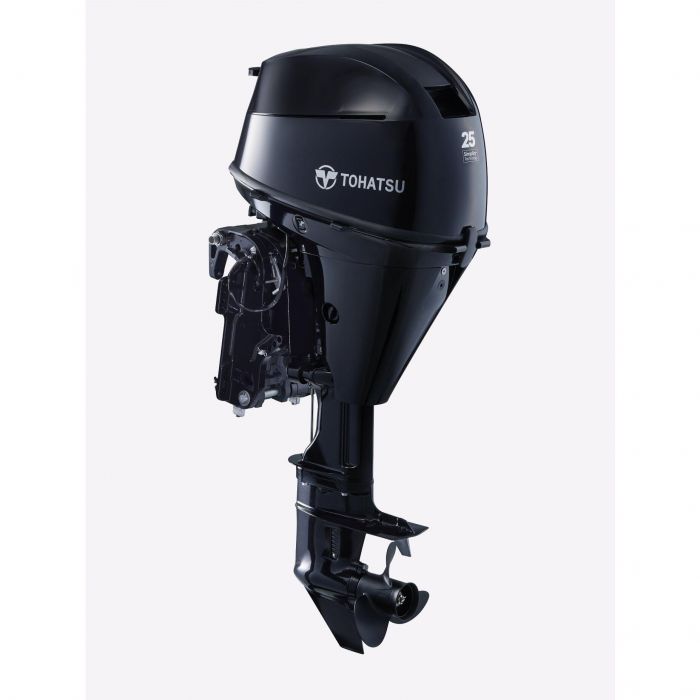 Tohatsu 25 HP Remote Outboard Motor - MFS25 - 2023
Item # 951571
Description
Features:
Forward, Neutral and Reverse shift
Electronic Fuel Injection
Water cooled
Power Trim and Tilt
15A Alternator
Color: Blue
Specifications:
Engine Type: 4-Stroke
Propshaft HP: 25 HP
3-Cylinder
Shaft Length: 15" or 20"
Control type: remote
Rope / Electric Start
Weight 179 lbs
RPM Range: 5000-6000
Displacement: 32.09. cu.in.(526 cc)
Gear Ratio: 2.17:1
Factory Warranty: 5 years. Warranty begins on date of purchase.
Notes: Fuel tank and fuel line not included. Standard propeller sold separately.
Part Numbers for Tohatsu 25 HP Remote Outboard Motor - MFS25 - 2023