Superior Life-Saving Equipment 8 Person/Valise Halo Compact Life Raft - HO8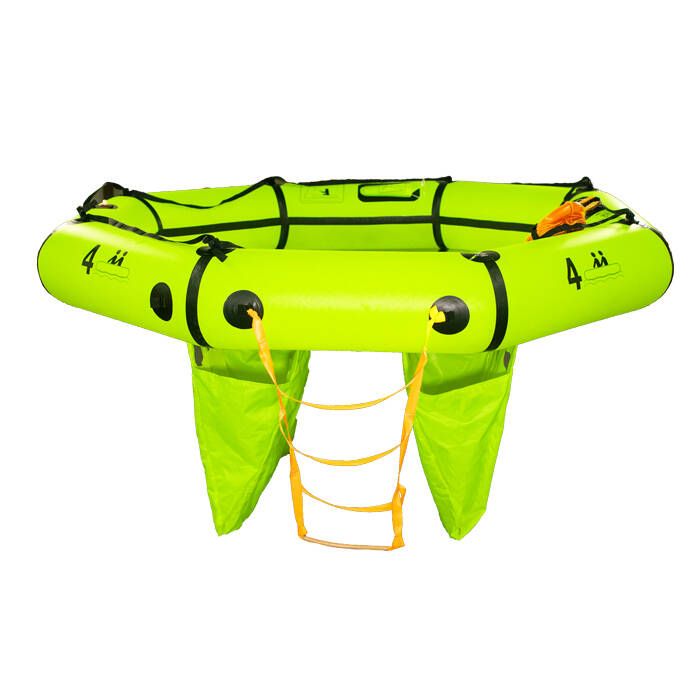 Superior Life-Saving Equipment 8 Person/Valise Halo Compact Life Raft - HO8
Item # 885113
Description
Superior Life-Saving Equipment's compact and advanced Halo life raft is designed for smaller vessels or coastal boaters looking to fish, sail or cruise in-shore and near-shore recreational boaters. Each Halo life raft comes standard with an insulated floor, heat welded seams and an offshore ballast system that improves durability and safety to provide additional stability on the water.
Features:
Vacuum sealed for increased protection against the elements

Only one in its class
Allows for 3-year service intervals in line with the rest of Superior Life-Saving Equipment's lineup

Heat welded seams for increased durability and a long lasting service life

Compared to hand glued life rafts from competitors

Removable insulated floor for protection from hypothermia
4 Oversized and weighted, offshore ballast bags
Exterior automatically activated strobe light with manual override
Bright and highly visible Superior green hull
Stainless steel tow ring and hardware
Sea anchor and buoyant rescue ring included
Easy to transport with weatherproof valise

Perfect for when there is not enough room to mount a container

Large surface area with room for 8 people
6-Year warranty
Specifications:
Color: Green
Capacity: 8 People
Application/intended use: Coastal
Pack type: Valise
Packed dimensions: 23.5" x 16" x 6.5"
Weight: 32.5 lbs
Inflated dimensions: 100" x 100" x 12.6"
In the Box:
Sea anchor
Rescue quoit with line
Sea sick tablets
Floating knife
Automatically activated strobe light with manual override
Topping off pump
Bailor
Note: 4-person life raft and 6-person valise shown.
Part Numbers for Superior Life-Saving Equipment 8 Person/Valise Halo Compact Life Raft - HO8