Schaefer 7 Series Cheek Block - 706-11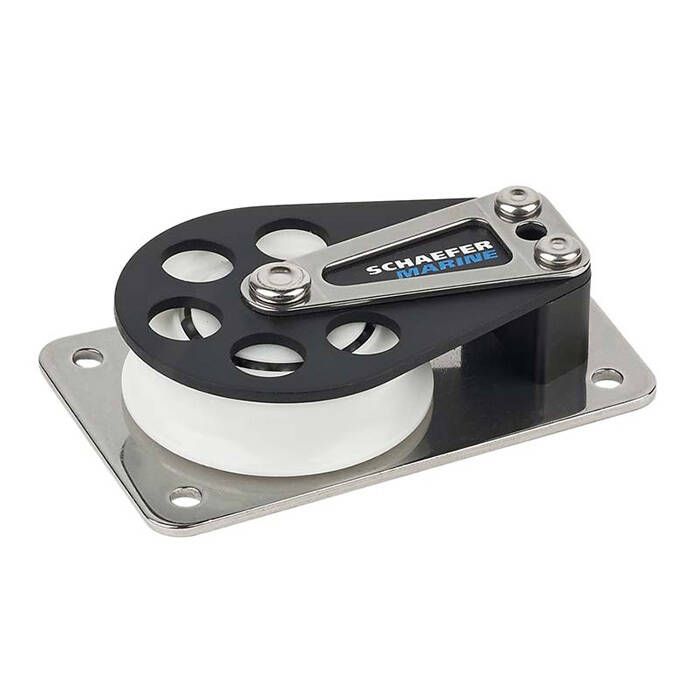 Schaefer 7 Series Cheek Block - 706-11
Item # 880931
Description
Schaefer Flat Base 7 Series Cheek Blocks are ideal for use on spars or the deck to lead sheets, halyards, reefing gear and any control line requiring a smooth lead.
Features:
Flat base distributes loads to a larger surface area than other designs that place loads on the mounting bolts only
Strong stainless steel base
Delrin™ ball bearing sheave for a low friction lead
Use 7 Series cheek block pad 55-61 on curved surfaces. Fits spar diameters 3"-7"- Sold Separately
Specifications:
Maximum line size: 1/2"
Safe working load: 1700lbs. (771kg)
Dimensions: 4 3/8" x 2 3/4" x 1 29/32" (111 x 70 x 48 mm)
Hole centers: 3-5/8"(92mm)
Sheave diameter: 2-3/8" (60mm)
Required Fasteners: 4 x 1/4"
Part Numbers for Schaefer 7 Series Cheek Block - 706-11