Recmar Yachtrac Curtain Track End Caps - 5034-1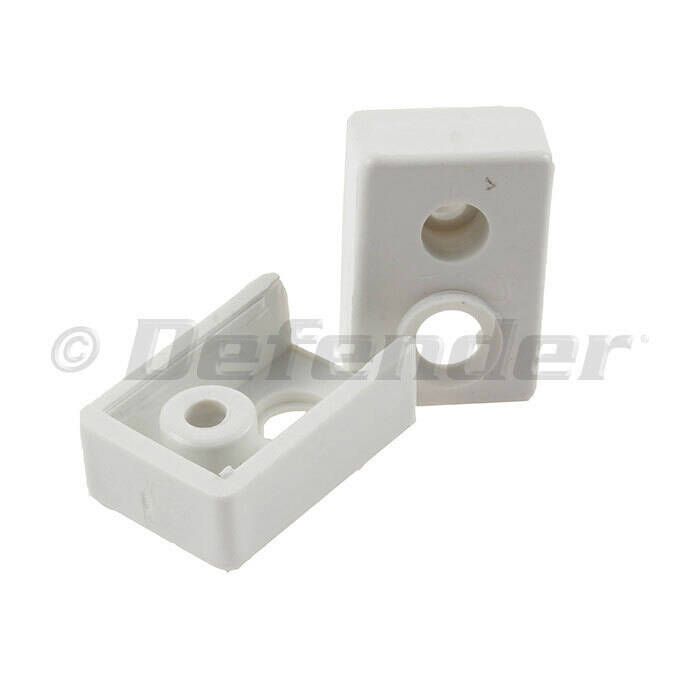 Recmar Yachtrac Curtain Track End Caps - 5034-1
Item # 879185
Description
Curtain-Mate™ 5400 Track is molded of the highest quality plastic and serves as a multipurpose drapery track system with several features, such as 9" spaced, installation holes, with additional blind holes in the underside of the track. The unique design of the 36" molded pieces allows them to be attached firmly together end on end to form any desired drapery track length. Its compact size, thin profile and decorator styling make it one of RECMAR's most popular tracks.
This track can also be bent horizontally to a 15 inch radius, and can be arched vertically to 5 inches per 36 inch section of track.
Curtain-MateT is installed directly to the wall or bulkhead with screws or pop rivets, and may also be additionally secured from behind. The track is 5/8" wide and projects 3/8" from the mounting surface. This track is extremely easy to install, making it popular with both professionals and Do-It-Yourself hobbyists.
Use Recmar 5034-1 Track End Caps to firmly attach track pieces end on end. Final track piece can be cut to fit your space.
Features:
Designed for use with Curtain-Mate™ 5400 Track
Sold in packs of 2
Part Numbers for Recmar Yachtrac Curtain Track End Caps - 5034-1