Oceanic Systems NMEA2000 Volumetric Water Tank Volume/Level Sender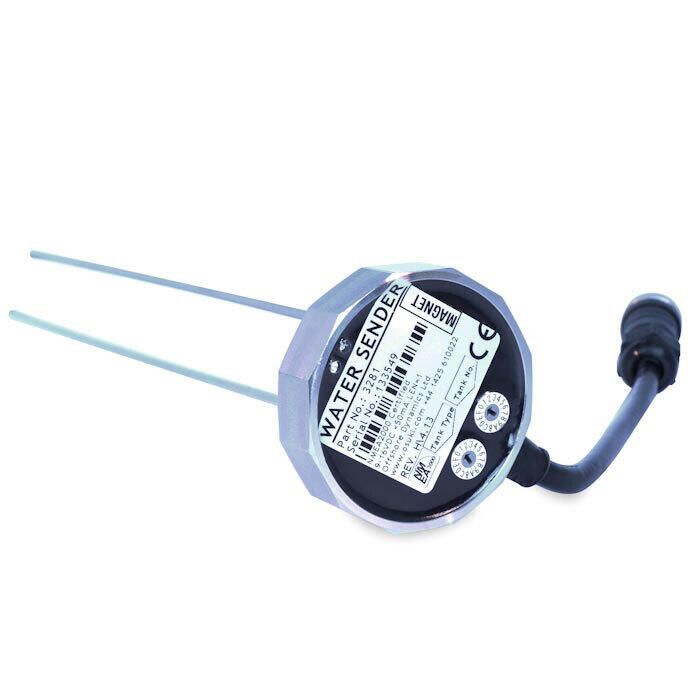 Oceanic Systems NMEA2000 Volumetric Water Tank Volume/Level Sender
Item # 876767
Description
In the Box:
Sending Unit
Silicone
End Cap
User Manual
The Oceanic Systems NMEA2000 Volumetric Water Tank Volume / Level Sender (3281) will measure the water level in the fresh water tanks. They provide a ±2% accurate tank level to the NMEA2000® marine network.
The 3281 can be programmed with up to 100 volumetric points so that it offers the most accurate indication of the volume of water in the tank. This volume information can then be displayed on any NMEA2000® enabled display wherever it is required. It is robustly constructed in stainless steel with no moving parts to stick or fail in service.
It is available to suit tank depths from 250mm to 2 meters. Up to 16 senders can be connected to a single network and the tank number is simply selectable at installation by means of the small rotary switch.
It is manufactured to the NMEA2000® network standard and attaches to the network using a single "Micro" plug. It draws less than 50mA from the network.
Features:
High ±2% Accuracy
No moving parts to stick or fail
Tank Depths from 250 mm to 2 meter
Up to 16 of each type of sender on a single network
Low Top Profile
Easy to Install
Robust Stainless Steel Construction NMEA2000® Certified
Specifications:
Dimensions: 2.5" (Ø63 mm) x 1.34" (34 mm) D
Thread Mounted: 1.5" NPT
Waterproof: IP67
Power: NMEA 2000 Micro Plug
Power Consumption: <50mA
Operating voltage: 9-16V DC
Recommended Accessories:
3800 Network Started Kit
3350-W Panel Gauge
5250-W Deck Gauge
Part Numbers for Oceanic Systems NMEA2000 Volumetric Water Tank Volume/Level Sender