NGK DCPR6E/Tohatsu Spark Plug - 970101103M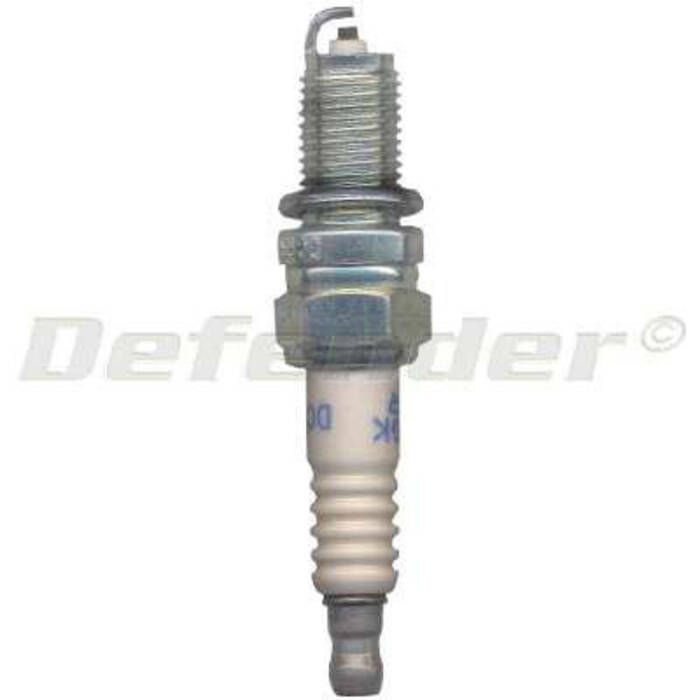 NGK DCPR6E/Tohatsu Spark Plug - 970101103M
Item # 876450
Description
Features:
The NGK Spark Plug is the workhorse, at the heart of smooth-running engines around the world
OEM Quality
Consistent Performance
Plug of Choice in Millions of Marine Engines
The spark plug insulators are made of 99 percent pure alumina silicate, allowing for longer insulator noses for reduced fouling
Triple-Gasket Sealing Process
This spark plug features a triple gasket sealing process that eliminates fuel leakage
It also includes a solid copper core that provides superior heat dissipation and conductivity
This spark plug has resistor that is produced with a glass and carbon mixture, which is fired to ensure superior performance and durability
It has corrugated ribs that prevent flash over and cold rolled threads to inhibit damage to the cylinder head
Applications:
Nissan and Mercury 4 HP, 5 HP and 6 HP 4-Stroke Outboards
Specifications:
Thread diameter: 12 mm
Thread reach: 19 mm
Seat type: Flat
Hex size: 16 mm (5/8")
Tip configuration: projected
Construction: Standard construction
Terminal type: Solid
Cross Reference for NGK DCPR6E:
Autolite 4164
Autolite XS4164
Beck Arnley 176-5258
Brisk BR15YC
Champion RA8GHC
Champion RA8HC
Champion RA6HC
Denso XU20EPRU
Denso 3178
Denso XU20EPR-U
Honda 98069-5697Q
Mazda 1A04 18 110
Mercruiser 33-803507
Mitsubishi MS 851 316
Mitsubishi MS851316
Mitsubishi MS 851 486
Mitsubishi MS 851 396
NGK Sock 3481
Suzuki 09482-00446
Toyota 90098-70051
IMPORTANT: This chart is furnished as a guide only. Certain design differences may exist between this spark plug and another manufacturers and heat ratings can also vary. Always refer to the Manufacturer's application data to select the recommended spark plug for your specific engine
Note: There are more outboard motor applications for this spark plug that are not listed here. See your Owner's Manual to confirm compatibility.
Part Numbers for NGK DCPR6E/Tohatsu Spark Plug - 970101103M