Newmar Terminal Strip - 8 Terminals - 064-3589-1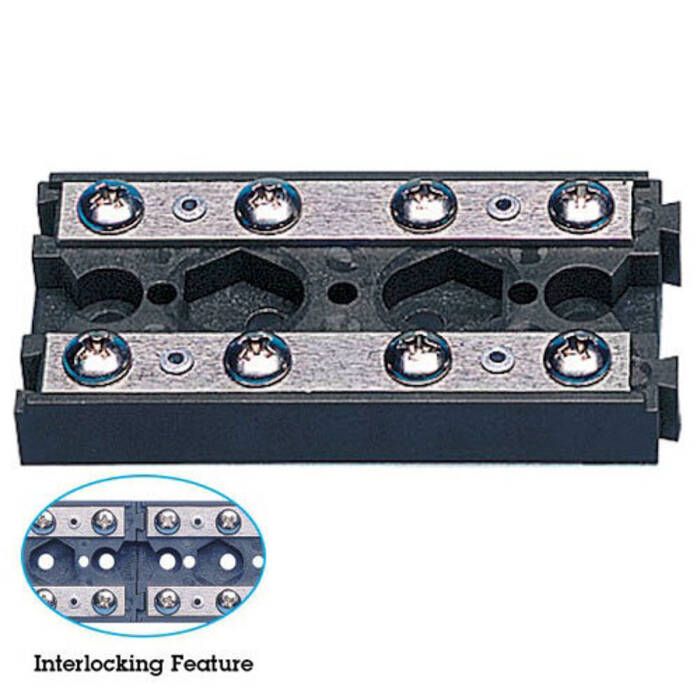 Newmar Terminal Strip - 8 Terminals - 064-3589-1
Item # 876436
Description
The Newmar Terminal Strip (TS-2X4) is a power distribution component that allows incoming power to be transferred to multiple circuits. Each side (terminal strip) can be used for positive, negative, or ground circuits and is rated for both AC and DC current.
Features:
2 terminal strips on one base
Interlocking base for connection to additional terminal strips
Terminal strips function independently of each other
Standard terminal strip for positive distribution
Standard terminal strip for collection of negative or AC ground circuits
Specifications:
Continuous Rating:
Number of Screw Terminals: 4 per strip
Screw Terminal Size: # 8-32
Base Material: High density insulated base
Bus Material: Nickel-plated brass
Dimensions: 3-1/16" x 1-1/2"
Part Numbers for Newmar Terminal Strip - 8 Terminals - 064-3589-1