Mutual Industries Fiberglass Repair Tape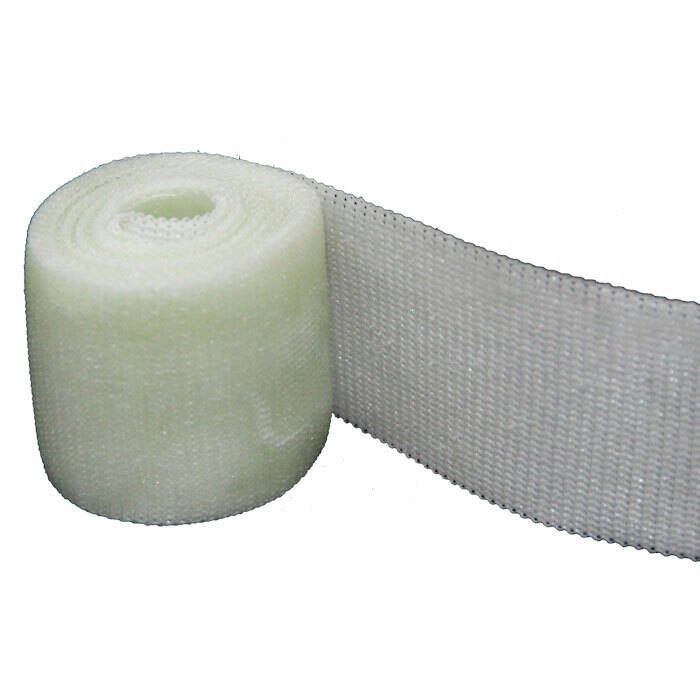 Mutual Industries Fiberglass Repair Tape
Item # 875833
Description
Features:
Mutual Industries Fiberglass Repair Tape is a 9 ounce Basket weave
Finished selvaged edge prevents unravelling
Extremely useful for finishing work, strengthening stress points, reinforcing cabin edges, gunwales, keels, rudders, oars, etc.
Mutual Industries removes the lubricating sizing applied to fiberglass yarns so that they can become compatible with most thermosetting resins
This removal process is done by baking the cloth and removing the sizes through burn-off
Many types of chemical finishes are applied by Mutual after heat treatment
Chemicals used by Mutual in processing fiberglass fabrics are designed to be compatible with thermosetting resins
This serves to vastly improve resin bonding by chemical bridging
At Mutual the finishing and processing operations, including the application and control of chemicals, is conducted under strict quality control standards
Fiberglass boat, tooling and structural reinforcement tapes are used primarily for "wet lay-up" applications
To optimize the tape's wettability and cure time characteristics, Mutual fiberglass tapes are manufactured with a fairly open weave
To insure maximum compatibility between the glass and resin, Mutual uses advanced state-of-the art heat cleaning and finishing equipment.
Specifications:
Material: Polyester Foil
Designed for taping seams and edges of noise dampening panels
Mutual's fiberglass fabric tapes are manufactured to conform to the following Government and commercial specifications:
MIL-Y-1140H: "Yarn, Cord, Sleeving, Cloth and Tape Glass"
MIL-C-20079F: "Cloth, Glass, Tape, Textile Glass, and Thread, Glass"
MIL-C-9084-C: "Cloth, Glass, Finished, for Resin Laminates"
MIL-1-24244A: (Ships): "Insulation Materials, Thermal, with Special Corrosion and Chloride Requirements"
U.S. Coast Guard Subpart 164.009: "Incombustible Materials for Merchant Vessels"
AMS-3824: "Cloth, Type "E" Glass, Finished for Resin Laminates"
ASTM-D-579: "Glass Fabric, Woven Tests and Tolerances"
NEMA VE-40: "Continuous-Filament Woven Glass Fabric Used in Flexible Electrical Insulation"
Part Numbers for Mutual Industries Fiberglass Repair Tape