Mercury 3.5 HP Tiller Outboard Motor - 2023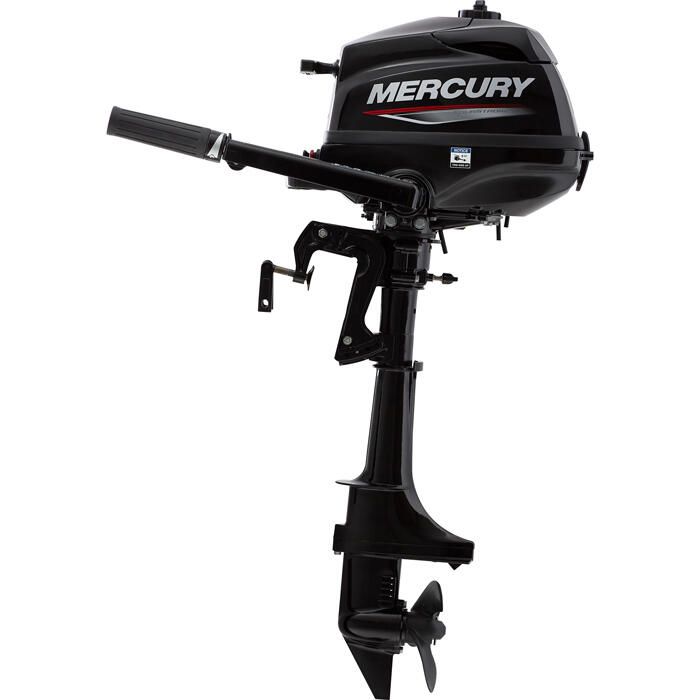 Mercury 3.5 HP Tiller Outboard Motor - 2023
Item # 951479
Description
Put amazing power in the palm of your hand. These compact outboard motors take you to the fun, the fish, or whatever floats your boat, quickly and reliably. Enjoy quick acceleration to go with exhilarating speed. Easy to install and operate, with reliable starting, low vibration, and instant throttle response. It's worry-free boating at its best.
Features:
Forward neutral shift
Single carburetor
Water Cooled
0.3 Gallon Integral Fuel Tank
Automatic decompression relief greatly reduces pull force for effortless starting
Specifications:
Power: 3.5 HP (2.6 kW)
Engine type: 1 cylinder
Displacement: 85 cc
Full throttle RPM: 5000-6000
Fuel induction system: 2-valve pushrod (overhead valve)
Recommended fuel: 87 octane / up to 10% ethanol
Recommended oil: Mercury FourStroke Oil 10W-30
Engine protection operator warning system: Over-rev
Gearcase ratio: 2.15:1
CARB star rating: 3
Bore and stroke: 2.16" x 1.42" / 55 x 36 mm
Ignition: CDI with electronic spark advance
Fuel system: Carbureted
Cooling system: Water-cooled with thermostat
Gear shift: forward, neutral
Exhaust system: Above prop
Integrated fuel tank: 0.3 gal (1.1 L)
Factory warranty: 3 years. Warranty Begins on Date of Purchase.
Part Numbers for Mercury 3.5 HP Tiller Outboard Motor - 2023