Maxwell HWC Series HWC25 Horizontal Windlass Kit with Capstan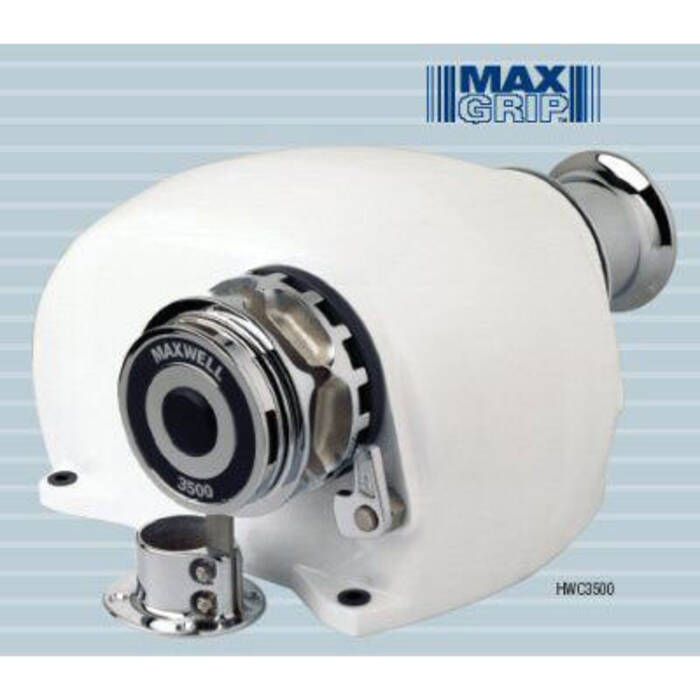 Maxwell HWC Series HWC25 Horizontal Windlass Kit with Capstan
Item # 874826
Description
Features:
The HWC Series is designed for automatic horizontal handling of chain-only anchor rodes while offering an independent capstan for the retrieval of a secondary rope and chain rode or to assist with docking procedures
Fully automatic single, or dual direction operation. (with optional Dual direction solenoid
'MAX-grip™' warping drum for independent rope hauling only
Optional dual anchor handling with smooth independent control of each chainwheel via cone clutches
Chainpipe and stripper included
Cone-type brake/clutch mechanism permits manual 'free-fall' anchoring. Cone clutches, unlike dog clutches, provide smooth progressive engagement ensuring safe and precise operator control
Chainwheel locking pawl
Simple deck mounted installation with no under deck parts
Simplified maintenance with ability to strip the running gear (chainwheel and capstan drum) from the winch without disturbing the winch mounting
Heavy duty, dual-direction electric motors. Isolated ground type with durable class F insulation throughout motor
The gearbox has a high-efficiency output drive with heavy-duty wide-face, precision, bronze spur gears in a sealed oil bath. It is removable as a sealed unit for servicing. (Specifications differ depending on motor and winch rating)
Chainwheel and warping drum of high-quality chrome finish over marine-grade alloy bronze
Marine-grade pretreated alloy casing, powder coated and finished with a two component white polyurethane paint
Important: Maxwell windlasses must be used in conjunction with a chain stopper or snubbing device to take the load off the windlass while laying at anchor. The chain stopper and alternative snubbing system can also be used to secure the anchor in the fully raised position while under way.
Specifications:
Model 2500
Maximum Pull: 1000 kg (2200 lbs)
Line Speed: 17 m/min (Normal Working) (56 ft/min)
Power Supply: (DC) 12V Motor (Watts) 1200 w
Hydraulic Pressure: 124 BAR (1800 PSI)
Hydraulic Flow: 36 l/min (9.5 US gal:
Chain Sizes: 8-11mm (Short Link) (5/16"- 7/16")
Package Includes:
Windlass
1200W Motor
A dual direction solenoid - P19045
Two foot switches - P19006
Up/Down panel switch - P102938
On/Off breaker panel - P100791
Emergency crank handle
See More Information for this Product
here for a Dimensional Drawing
Part Numbers for Maxwell HWC Series HWC25 Horizontal Windlass Kit with Capstan