Magma 12" Dual Locking Socket Mount Extension Set - T10-514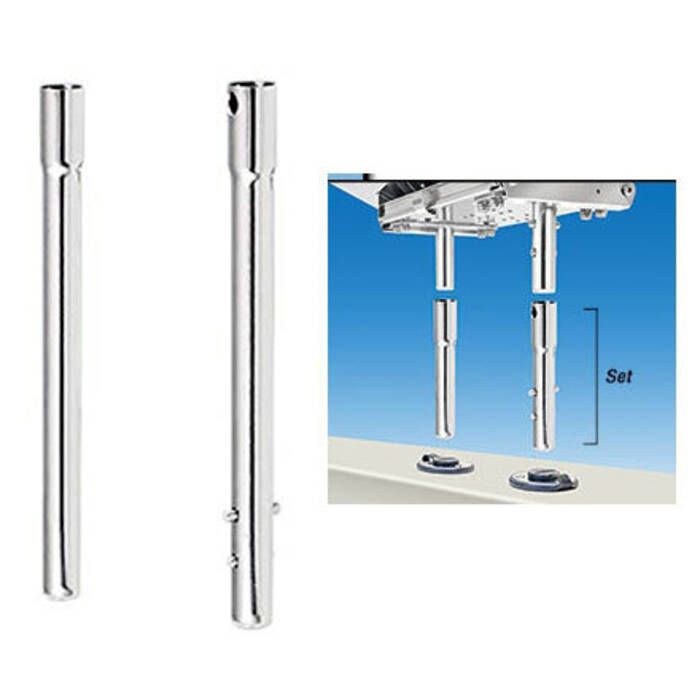 Magma 12" Dual Locking Socket Mount Extension Set - T10-514
Item # 873915
Description
The Magma Dual Locking Socket Mount Extension Set is a pair of heavy-duty, 12", locking, socket mount extension set. They raise the height of any dual mounted grill or table that uses a flush or surface mount.
Features:
Pair of heavy-duty 12" locking socket mount extensions
Raises the height of any dual-mount grill or table
Locking spring clip mechanism secures grill or table in place while allowing for quick disassembly and storage
Specifications:
Application: Any Magma "Dual Mount" locking socket mount assembly
Material: 304 Stainless steel
Note: Cannot be used with T10-515 kettle grill mount.
Part Numbers for Magma 12" Dual Locking Socket Mount Extension Set - T10-514