Liqui Moly Sailboat Winch Grease - 20524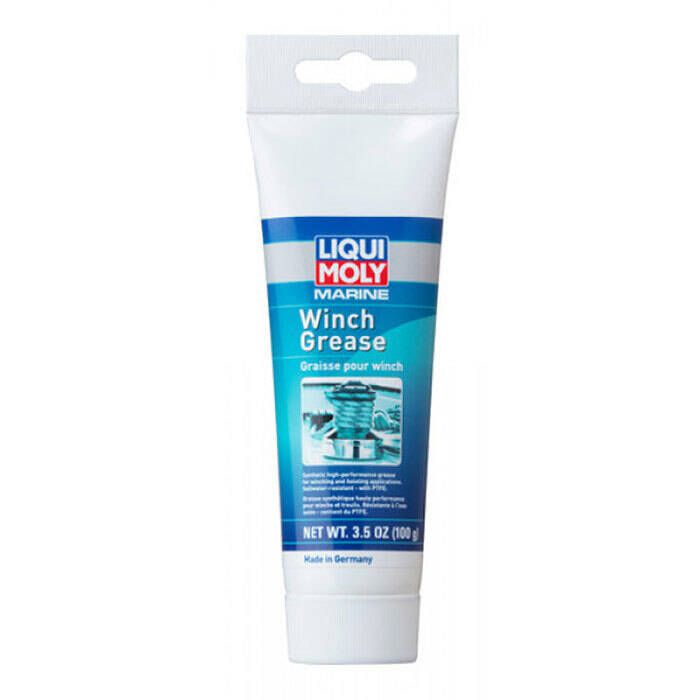 Liqui Moly Sailboat Winch Grease - 20524
Item # 873502
Description
Whether you're a motorboat driver, sailor or fishing enthusiast: LIQUI MOLY offers you a complete product range for the safe operation of diesel and gasoline motors – perfectly geared towards your maritime needs. Unique solutions, such as our highly effective biocide to fight diesel pest, ensure that you do not end up floundering on the water. All additives, motor oils, gear oils and greases, as well as service and care products from our MARINE product line deliver maximum benefits. So you're always excellently prepared when you set sail.
Specially developed for winching and hoisting applications, Liqui Moly Sailboat Winch Grease provides ultimate wear protection and friction resistant properties.
Features:
Synthetic high-performance grease enhanced with solid PTFE lubricants
Provides the ultimate in wear protection and reduces friction
Specially developed for use on winches and hoists
Resistant to seawater and freshwater - excellent adhesive properties
Does not contain resins or acids and does not affect plastics
Specifications:
Size: 100 Grams
Certification acc. DIN KHCF1N-35
Saponification type: Gel
Base: Synthetic oil
Operating temperature range: -95 to 302° F
Color: White
NLGI number: 1
Base oil viscosity at 104° F: 440 mm²/s
Areas of application: Particularly suited for winches (Barient, Barlow, Antal, Selden, Karver, Lewmar, Harken, etc.), steering gears and hoists with nonferrous metal pairings and plastic/metal pairings.
Application: Before treating, the surfaces must be clean and free from residues, dirt and moisture.
Part Numbers for Liqui Moly Sailboat Winch Grease - 20524