Imtra So-Pac 4000 Series Rectangular Access Hatch - SPA-40105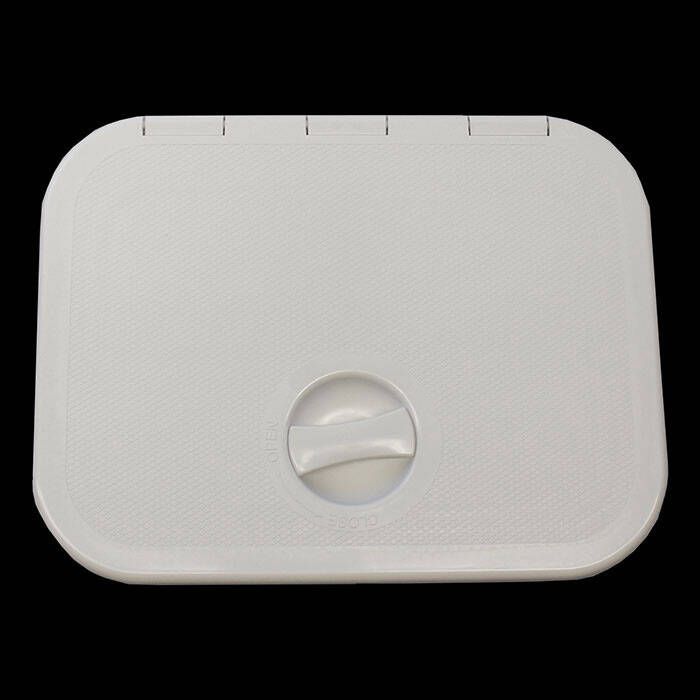 Imtra So-Pac 4000 Series Rectangular Access Hatch - SPA-40105
Item # 870365
Description
The SoPac 4000 Series of Hatches feature full, 180° opening lids. It's easy to install and has a low-profile. It also offers a continuous cutout for easy installation.
Features:
Cover opens 180° and lays flat to deck when open
Easy access rotating handles
Continuous cutout for easy installation
Fasteners (not included) hidden by cover
Attractive low-profile styling
Use vertically or horizontally
Use as a battery box lid or inspection port
Reinforced lid with non-skid surface
Gasket ensures watertight seal
Constructed of durable, UV resistant ASA plastic
CE approved
Specifications:
Type: Single latch
Color: White
Size: Small
Cutout Dimensions: 8" X 12"
Overall Dimensions: 11-1/8" X 14-3/4"
Opening Dimensions: 7-1/2" X 11-1/2"
Part Numbers for Imtra So-Pac 4000 Series Rectangular Access Hatch - SPA-40105