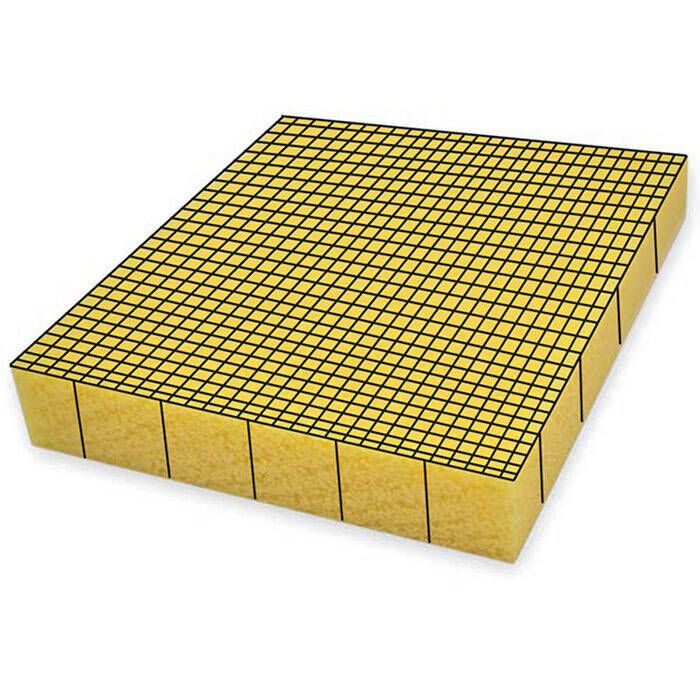 Gurit M80 Corecell
Item # 868474
Description
Gurit® Corecell™ M is a structural foam core material using a SAN polymer base featuring high toughness and impact resistant characteristics. It offers very reliable processing without outgassing for high quality parts. Gurit® Corecell™ M is the newest addition to the Gurit® Corecell™ range and shares the benefits of SAN chemistry common to all Gurit® Corecell™ products.
Features:
Dimensions: 28" x 48"
High performance foam, ideal for marine applications
Contour Scrim provides optimum flexibility in two directions. Sheets are knife-cut in squares and bonded to a glass scrim
High chemical resistance
Low resin absorption
High shear strength and elongation - ideal for areas subjected to slamming loads
High temperature processing (prepreg compatible)
Good compressive strength and stiffness
DNVGL, RINA, BV, Lloyds and ABS certification
Suitable for prepreg, SPRINT®, infusion and wet lamination
Typical Applications:
Gurit® Corecell™ M has been developed to deliver one product for all marine applications. It provides a combination of high shear strength with low density, high elongation, high temperature resistance and low resin uptake. Gurit® Corecell™ M is the perfect choice whether your application is slamming area or superstructure, hull or deck, using hand lamination, infusion or prepreg.
Part Numbers for Gurit M80 Corecell