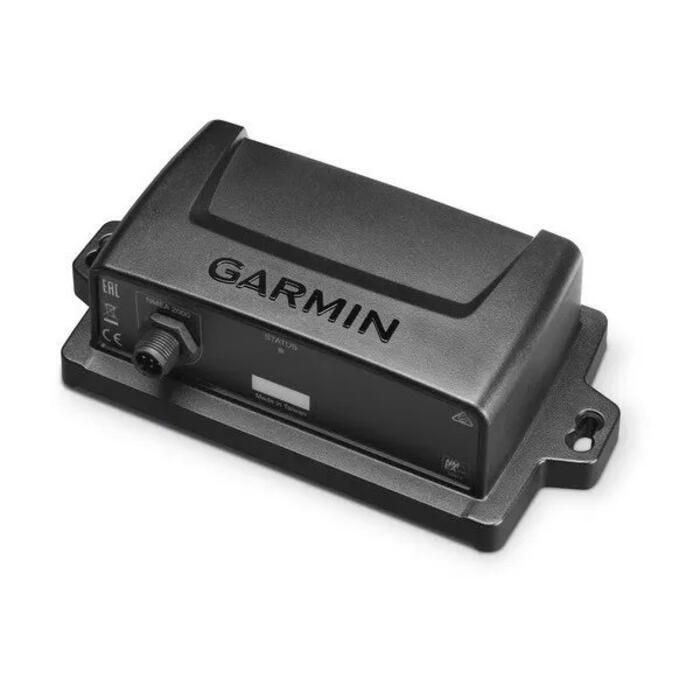 Garmin 9-Axis Heading Sensor
Item # 956026
Description
The 9-axis heading sensor is our premium solution that is easy to install and provides fast calibration and exceptional heading accuracy.
Its heading output at 1 Hz and accuracy of plus or minus 2 degrees ensures your chart orientation and boat heading line match up with reality, even at lower speeds. It also allows for MARPA tracking and improves radar overlay experience.
You can also be confident your heading information will remain accurate, even in rough sea conditions where your bow is pitching and rolling or in sailboat applications when heeled over. Provides heading and rate-of-turn output at 1 Hz and trim and heel output at 1 Hz.
The 9-axis heading sensor installs easily with NMEA 2 plug-and-play interface and a simple 2-step precision calibration process for compatible Garmin chartplotters. For displays other than Garmin, basic calibration is also supported. The heading sensor's 9-axis MEMS technology allows installation in any orientation located away from magnetic interference. All of our heading sensors are built to withstand bilge environments.
Features:
Provides exceptional heading accuracy, even at lower speeds or when bow is pitching, rolling or heeling over
Heading accuracy of plus or minus 2 degrees
Heading and rate-of-turn output at 1 Hz; trim and heel output at 1 Hz
Simple 2-step calibration process
9-axis MEMS technology allows installation in any orientation located away from magnetic interference
Specifications:
Dimension : 2." x 6.7" x 3.5" (5 x 171 x 88 mm)
Weight: .4 lbs (18 g)
Default heading output: 1 Hz
Output heading with +/-2 degree accuracy
Water rating: IPx7
Operating voltage: 8V DC to 3V DC
Included:
9-axis Heading Sensor
NMEA 2 T-connector
NMEA 2 drop cable (2 m)
Documentation
Part Numbers for Garmin 9-Axis Heading Sensor