Forespar Replacement Waste Deck Fill - 907004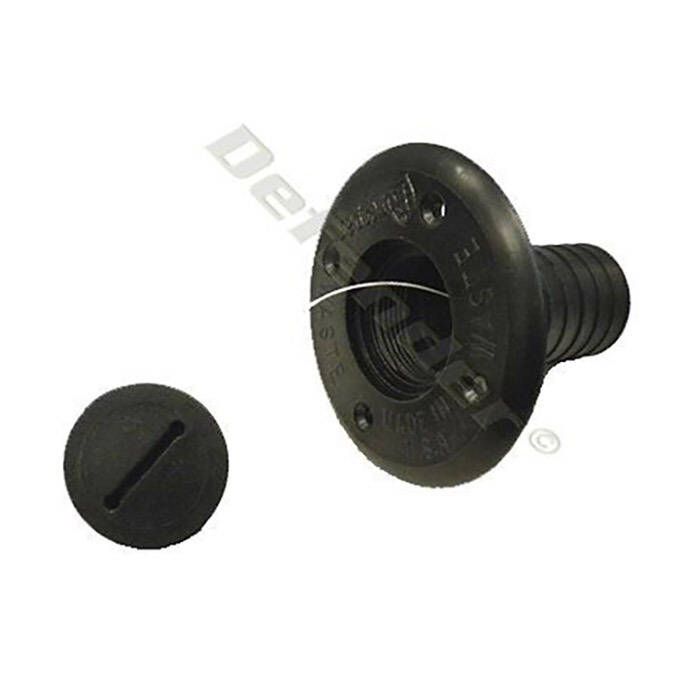 Forespar Replacement Waste Deck Fill - 907004
Item # 866072
Description
Forespar® Deck Fills are molded in Marelon® for lifetime durability. The waste deck fill has a black flange and a black threaded cap.
Features:
Large 4" diameter flange easily covers old mounting holes
Color-coded black for easy identification of waste fill
Easy-open cap
Safe and efficient seal
Nylon retainer cord
Rubber O-ring
Specifications:
Deck flange: 4" (101.60mm) diameter
Hose ID: Suitable for 1-1/2" (38.10mm) ID hose
Cutout: 2-1/8" (53.97mm)
Hose barb length: 3" (76.20mm)
Note: Forespar threaded plumbing fittings, like most true marine plumbing fittings, use NPSM threads (National Standard Free-Fitting Straight Mechanical Pipe Thread). NPT (National Pipe Threads) are tapered, NPSM Threads are parallel. The two types are not designed to work together.
Part Numbers for Forespar Replacement Waste Deck Fill - 907004