Forespar CF251S Marelon Mushroom Head Thru-Hull with Screen - 906013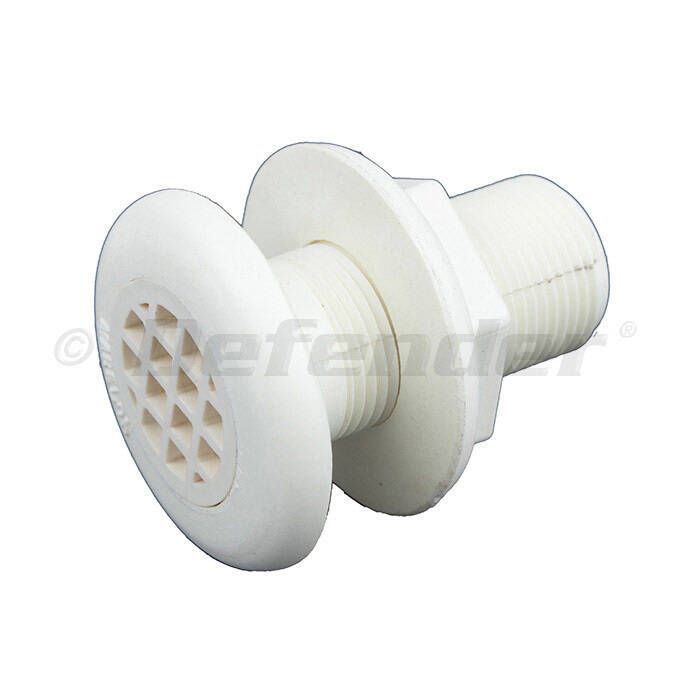 Forespar CF251S Marelon Mushroom Head Thru-Hull with Screen - 906013
Item # 865920
Description
The Forespar CF251S Marelon Mushroom Head Thru-Hull with screen is suitable for use above or below the waterline. If it is being located less than 6" above the waterline, the installation requires a seacock. Their great strength, light weight and complete freedom from corrosion and electrolysis make them the ideal thru-hull fitting.
Features:
Mushroom head thru-hull with screen and hose barb connection
Suitable for use above or below the waterline
Installations less than 6" above the waterline require a seacock
Marelon® is a proprietary formulation of composite of reinforced polymer and additives to produce a superior marine-grade product
Complete freedom from corrosion
High strength
UV Stabilized
Will not freeze or become brittle with age or temperature extremes
U.L. and A.B.Y.C. approved
Marelon fittings can be installed using the same techniques and materials as bronze fittings
Length: 2 1/4"
Thread: 3/4"
Note: Forespar threaded plumbing fittings, like most true marine plumbing fittings, use NPSM threads (National Standard Free-Fitting Straight Mechanical Pipe Thread). NPT (National Pipe Threads) are tapered, NPSM Threads are parallel. The two types are not designed to work together.
Part Numbers for Forespar CF251S Marelon Mushroom Head Thru-Hull with Screen - 906013