FLIR Ocean Scout TK Marine Thermal Handheld Camera - 432-0012-22-00S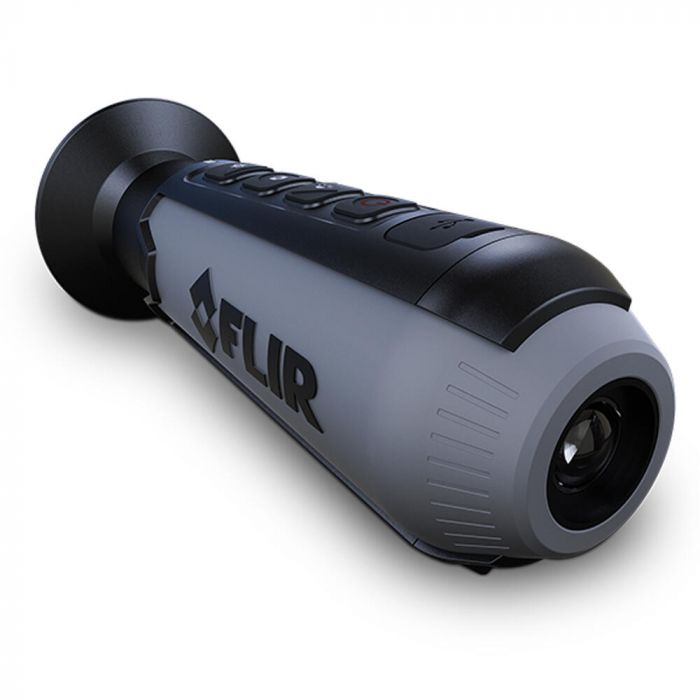 FLIR Ocean Scout TK Marine Thermal Handheld Camera - 432-0012-22-00S
Item # 865817
Description
The FLIR Ocean Scout TK handheld thermal imaging camera gives every mariner the power to see at night like never before. FLIR Thermal Cameras make pictures from heat, not light, helping you see landmarks, bridge abutments, and other vessels clearly in all light conditions from daylight to complete darkness. Thermal night vision improves your ability to see rocks, buoys, floating debris, and even helps you find people in the water, vital when just a few minutes makes all the difference in the matter of survival. See more -and see farther- than every other night vision technology around.
Features:
Ocean Scout is a rugged, compact thermal night vision camera that lets you see other vessels, landmarks, buoys, and floating debris in total darkness
FLIR Ocean Scout TK The FLIR Ocean Scout TK packs a powerful thermal imaging core in a compact and affordable unit
The rugged waterproof housing is made for the marine environment and show a man in the water at 130 yards when no light is available
FLIR Ocean Scout TK makes thermal imaging affordable for all boaters
Navigate safely and see at night using the 160 x 120 VOx microbolometer
The TK features a refresh rate of 9Hz and a 20 degree horizontal and 16 degree vertical field of view
The internal 640 x 480 display shows heat returns as an image
Because you are using heat the Ocean Scout TK can even help you see during the day
You can choose from (7) color pallets;

Black Hot
White hot
InstAlert Rainbow
Iron
Lava
Arctic
Graded fire

Enhanced Awareness

See marine traffic and navigation aids at night
Quickly scan your surroundings for other vessels
Easily recognize buoys in river channels or open water
Detect key landmarks like islands or docks

Steer Clear - Navigate with confidence day or night

Avoid obstacles, such as rocks, floating logs, and other debris
Be aware of kayakers, personal watercraft, and small boats without lights
Detect marine mammals above the water surface

Stay Safe - A lifesaving tool for a "man overboard" emergency

Locate the body heat of anyone in the water
Quickly identify overboard people and pets
InstAlert™ mode highlights the hottest objects in red
In the Box:
Handheld Thermal Camera
Neck Lanyard
USB Cable
Lens Cap
Specifications:
Sensor Specifications

Detector Type 160 x 120 VOx Microbolometer
Video Refresh Rate <9Hz
Field of View (H x V) 20° x 16°
Shutter Yes
Start up < 5 seconds
Image Processing FLIR Proprietary Digital Detail Enhancement™

User Interface

Power Button On/Off Video
Detection Palettes Short Press to Toggle thru LUT's
Brightness (Toggle up<>down)
Image Capture Short press for Image capture, long press for Video capture
Image Download USB Cable

System Specifications

Built-In Display 640 x 480 LCD Display
Color Palettes Selectable: Black Hot, White Hot, InstAlert™ Rainbow, Iron, Lava, Arctic & Graded Fire

Power

Battery Type Internal Li-Ion Cell
Battery Life (Operating) >5 hours

Environmental Operating

Temperature -4°F to 104°F (-20°C to 40°C)
Storage Temperature -40°F to 140°F (-40°C to 60°C) P
Dimensions: 4.0" L x 1.5" W x 1.5" H
Note: Export restrictions apply.
Part Numbers for FLIR Ocean Scout TK Marine Thermal Handheld Camera - 432-0012-22-00S