Eartec 2-Port Multi-Charger Base - CHLX2E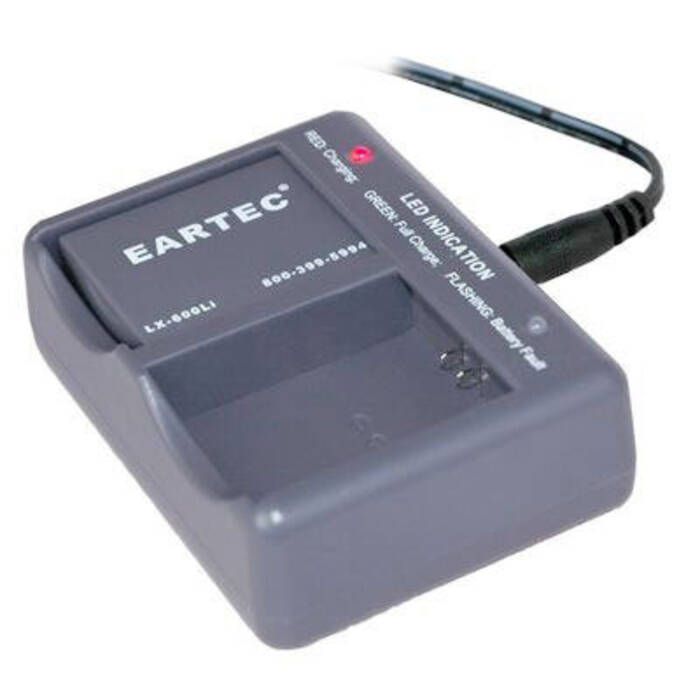 Eartec 2-Port Multi-Charger Base - CHLX2E
Item # 865117
Description
The standard Eartec CHLX2E 2-Port Charging Base comes with purchase of any pair of UltraLITE headsets.
Features:
This smart charger includes LED indicators that turn from red to green when the corresponding battery is completely charged and ready to go

Charge time is approx. 3 hours

Batteries charge outside the headset allows users to have spare batteries in the charger, so if necessary they can be changed out keeping your system up and communicating indefinitely
Package Includes:
(1) 2-Port Charging Base
(1) AC Power Adapter
Note: Batteries sold separately.
Part Numbers for Eartec 2-Port Multi-Charger Base - CHLX2E