Davis Instruments Self-Inflating Key Buoy - 530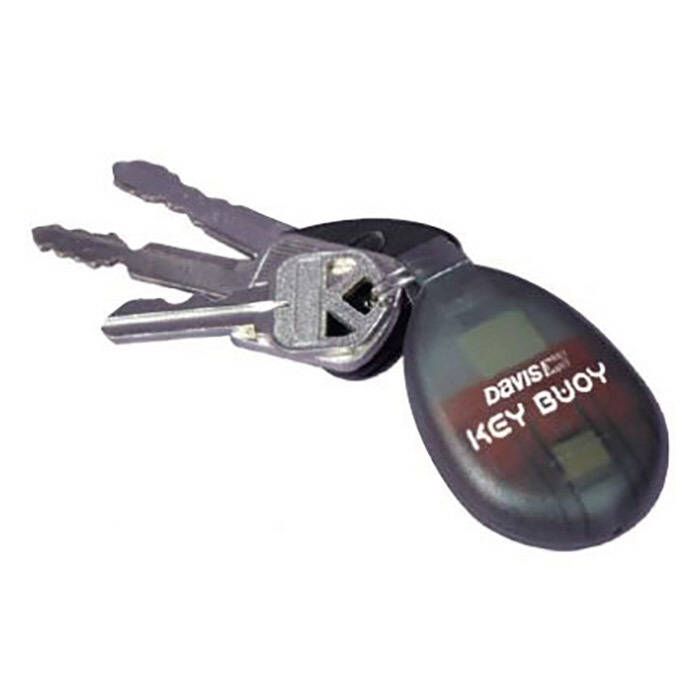 Davis Instruments Self-Inflating Key Buoy - 530
Item # 864480
Description
Features:
Davis Instruments Self-Inflating Key Buoy
When keys fall in the water, Key Buoy pops open automatically and air tube inflates
Key Buoy maintains buoyancy on the surface of the water for about 40 minutes
Air tube is 14" (47 cm) long when inflated
Suitable for single use only
Activator is sodium bicarbonate and tartaric acid, a mild irritant

This is Not a toy
Prevent contact with eyes and skin; avoid inhalation
Activated product should be disposed of promptly
Recyclable.

Bright Orange Air tube floats keys to the surface for easy retrieval
Specifications:
Unit size: 2.4" x 1.6" x 0.6" (61 x 41 x 15 mm)
Weight: 1.1 ounce (31 g)
Recyclable: Plastic shell and PE plastic tube
Suitable for Items Weighing up to 4.2 oz. (120 g):

Key sets
Small tools
Deck plate key
Key Buoy can easily lift the Davis Universal Deck Plate Key, which weighs 2.2 oz.
Part Numbers for Davis Instruments Self-Inflating Key Buoy - 530