Bird-B-Gone E6100 Adhesive Glue - MMADE61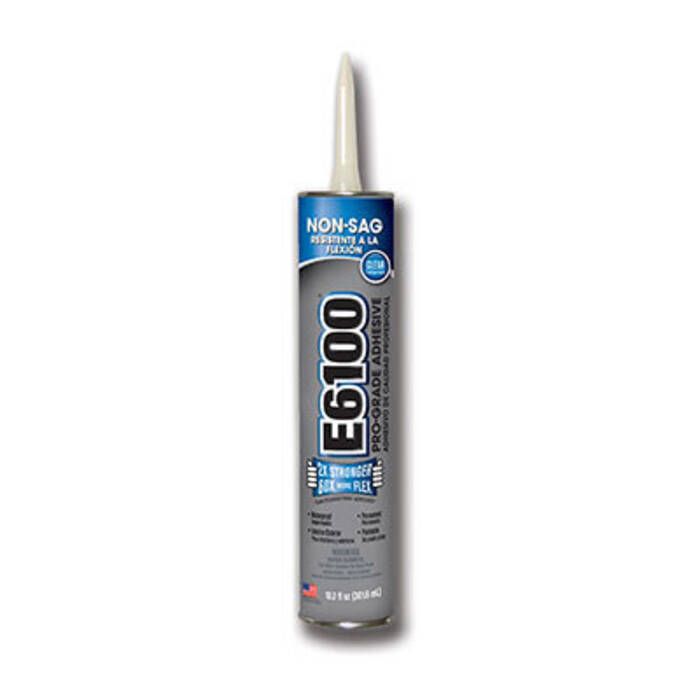 Bird-B-Gone E6100 Adhesive Glue - MMADE61
Item # 862188
Description
Bird-B-Gone® E6100® Adhesive Glue
Features:
Bird-B-Gone E6100 made by Eclectic is a unique non-sag, non-flammable adhesive formulated to meet high-performance requirements
Permanently adheres to wood, metal, glass, fiberglass, ceramics, masonry, concrete, asphalt, leather, rubber, PVC, neoprene, vinyl and many plastics
Highly recommended for use in applications requiring vertical hold
Ideal for use with Bird Spikes, Bird Spiders and other glued-in-place products
Maintains flexible bond in extremely cold temperatures, will not crack or become brittle
Excellent for bonding items subject to vibration
Can be submerged in fresh and salt water after complete cure
Paintable (recommended for applications requiring UV resistance)
Specifications:
Bird-B-Gone Model No. MMADE61
Material: Rubber-based
Color: Clear
Container: 10.2 oz. cartridge
Tack-Free Time: 4 minutes
Paint-over Time: 24 hours
Cure Time: 24 - 72 hours
Tensile Strength: 3800 psi
Note: Tack-free and cure times are subject to atmospheric conditions.
Part Numbers for Bird-B-Gone E6100 Adhesive Glue - MMADE61