Attwood Pro-Swivel Water Ski Pylon - 96008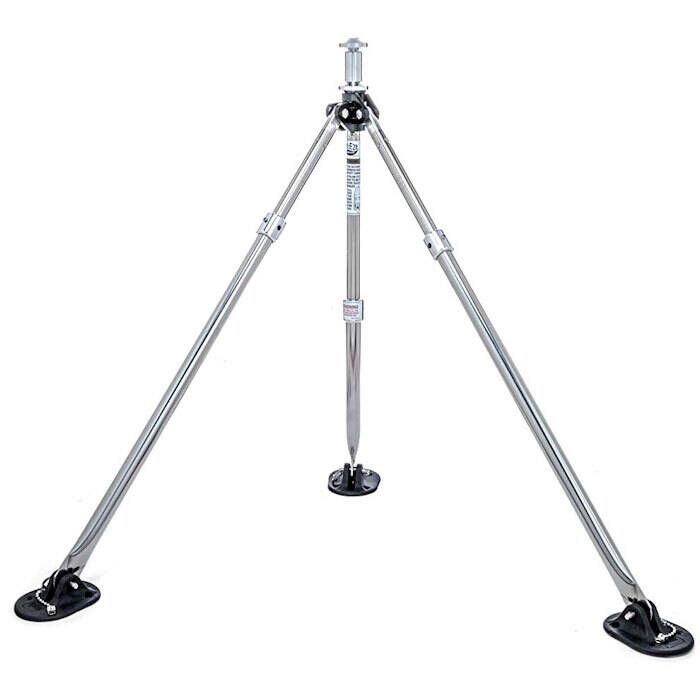 Attwood Pro-Swivel Water Ski Pylon - 96008
Item # 861326
Description
The Pro-Swivel adjustable height ski pylons are perfect for water skiers at any level. They hold the end of the tow rope at a height that allows the skier to easily move from one side of the boat to the other without the risk of snagging the rope on the boat, engine, or people.
Features:
The Attwood Pro-Swivel Ski Pylon is an adjustable height ski-tow
The 360° rotational head with a nylon bushing allows for smooth slalom pulling without the extra stress and wear on your tow rope
Heavy duty tow products will pull you anywhere you want to go
Offer advanced features for durability and quality performance
Specifications:
Adjustable Height: 28" to 33"
Arm Diameter: 1"
Arm Length: 33"-56"
Post Diameter: 1"
Post Base Type Nylon Flush Mount
Post Material: Stainless Steel
Note: DO NOT use Ski Pylons to pull any recreational equipment that is tied to the tow rope such as water tubes, aquaplanes, wakeboards, etc.
Part Numbers for Attwood Pro-Swivel Water Ski Pylon - 96008