Andersen Full Stainless Self-Tailing Winch - Size 58 - RA2058010000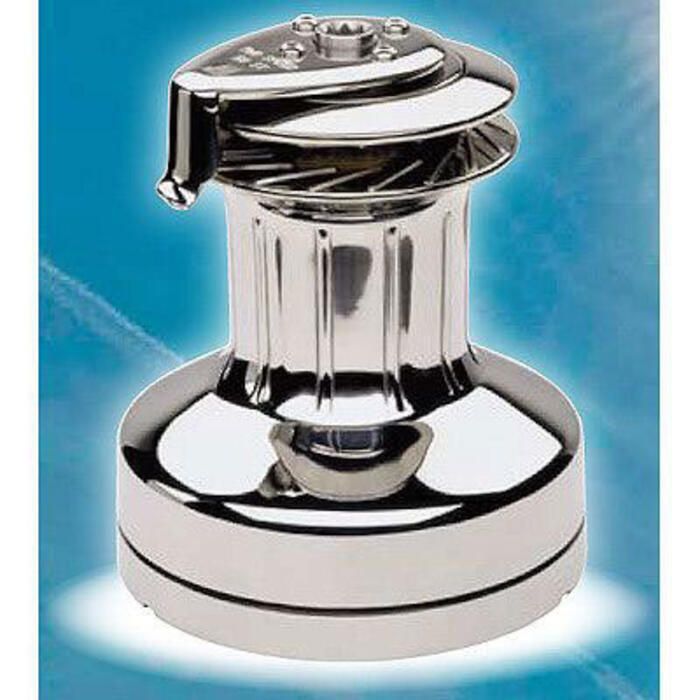 Andersen Full Stainless Self-Tailing Winch - Size 58 - RA2058010000
Item # 941568
Description
Andersen's Full Stainless© self-tailing winch is made with uncompromising quality, precision and reliability allowing you to manage your sails with the utmost confidence and efficiency.
Features:
Smooth Power Rib© drum has vertical ribs on the surface providing maximum grip with minimum wear on lines
The self-tailing system adjusts automatically to suit various line sizes
Curved self-tailing arm gives a fair lead and is adjustable through 360°
Aluminum-bronze upper base plate is approximately 2-1/2 times stronger than traditional bronze
Stainless steel ball bearings
Clever design and material selection result in strength and weight similar to or lighter than aluminum winches
Drum design allows fewer turns on the winch making tacking and sail handling easier
Captive pawls and springs make servicing and greasing easy
Extremely strong machined AISI 316 cold-pressed stainless steel pawls
AISI 329 stainless steel drive shaft
Upper and lower bearings are designed to be as far apart as possible, resulting in increased support for the drum while increasing efficiency
Large-diameter bearing to absorb drum loads and increase efficiency
Convertible to electric using Andersen's modular system
Servicing is only required every 2 years with normal use
3-Year guarantee
Specifications:
Model: 58 ST FS
Speeds: Two
Drum Diameter (D): 4 9/16" (115 mm)
Base Diameter (B): 9 1/16" (230 mm)
Height (H): 10 1/8" (257 mm)
Line Entry (L): 4 3/8" (111 mm)
Line Size: 5/16"-11/16" (8-18 mm)
Weight: 34.83 lbs (15.8 kg)
Gear Ratio 1st speed: 3.7:1
Gear Ratio 2nd Speed: 13.1:1
Power Ratio 1st Speed: 16.1:1
Power Ratio 2nd Speed: 57.7:1
.
.
Mounting Measurements and Selection Guide (PDF)
Part Numbers for Andersen Full Stainless Self-Tailing Winch - Size 58 - RA2058010000